Des Britten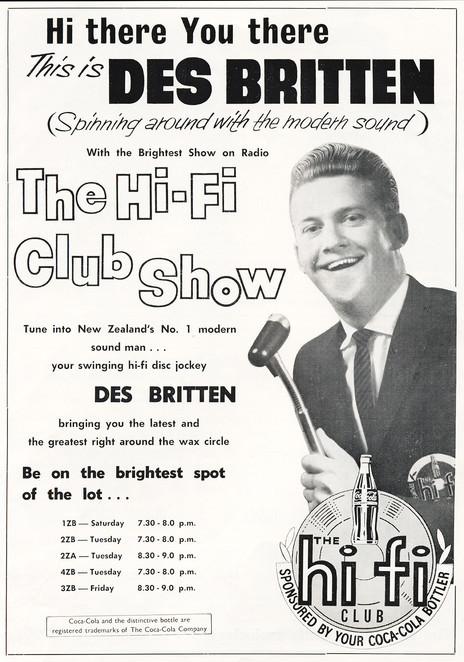 Des Britten was one of New Zealand's first pop DJ's on radio. He started on 2ZC in the Hawkes Bay, following in the broadcasting style of Neville Chamberlain.
In 1960 a trip to Australia gave Britten fresh ideas about broadcasting. Late that year, aged 21, he again followed Chamberlain to become a DJ in Wellington, with his own 2ZB show broadcasting weekly nationwide. He became MC for the Hi-Fi Club and began broadcasting the Hi-Fi Show. Part of the job of a pop DJ then was acting as MC at teen dances. Up to 3000 young listeners would turn up to a Hi-Fi Club dance at the Wellington Town Hall. To perform at these dances, he brought the Keil Isles from Auckland and Max Merritt and the Meteors from Christchurch, making their debuts in the capital.
Like many radio DJs of the period, Neville "Cham the Man" Chamberlain among them, Britten recorded a single for Viking. In 1962 The Keil Isles backed him on "Son This is She" (a hit for UK singer John Leyton the previous year), b/w "So Long Baby".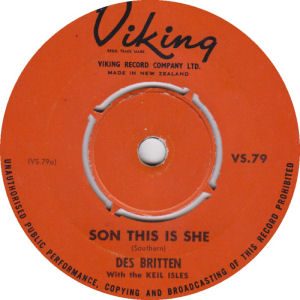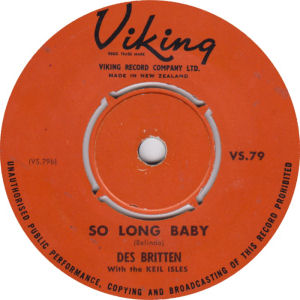 By 1964, aged 26, Britten had embarked on his second career, as a restaurateur, opening The Coachman, a fine-dining establishment in Wellington for 28 years. After NZBC's early TV chef Graham Kerr departed for the UK, Britten hosted two very popular cooking shows, "Thyme for Cookery" and "Bon Appetit". He wrote five cookbooks, became an ambassador for the dairy industry, and a newspaper restaurant reviewer. Another change occurred in the early 80s, when he was called to the ministry. He became an Anglican priest, and ran the Wellington City Mission for 17 years, feeding thousands. He was knighted in 2012, and died, from cancer, on 13 February 2020.