Convairs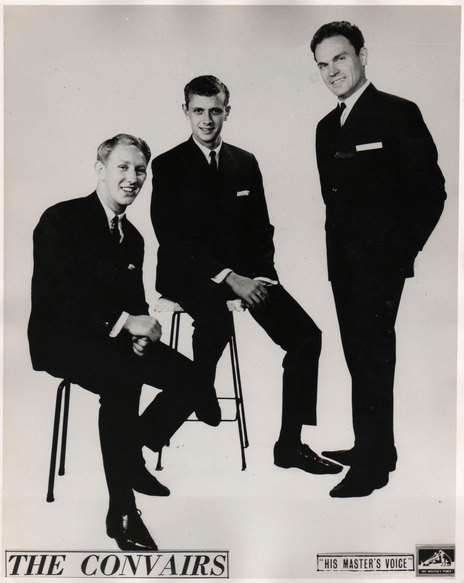 L to R: Mike Dolan, Phil Seth and Johnny Bond
Line-Up:
Mike Dolan (Guitar / Vocals)
Johnny Bond (Banjo / Vocals)
Phil Seth (Guitar / Vocals)

The Convairs were formed in 1961 in Auckland. Mike Dolan and Johnny Bond got together to play. They decided they needed a third player, so Phil Seth was added to the line-up. Mike Dolan had previously been a member of the Stereotones.
After many hours of rehearsal, they entered the radio talent quest show, "Have A Shot", and managed to win. This led to the release of a single on Bruce Barton's Mascot label in 1962.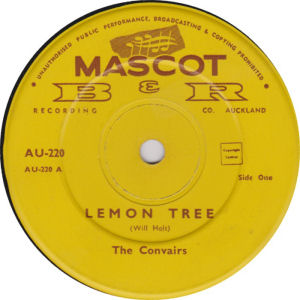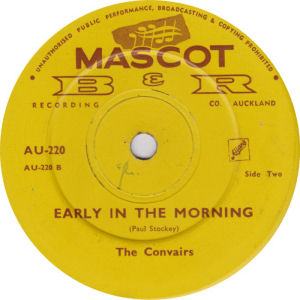 The Convairs entered the television version of "Have A Shot" and received enough votes to place third. The exposure from "Have A Shot" led to a five-year record contract with HMV and the NZBC approached them to star in their very own six-part television series entitled "I'll Give My Love An Apple".
During 1962 and 1963, four singles were released on HMV, and an EP titled the same as the television show.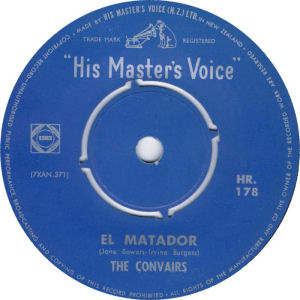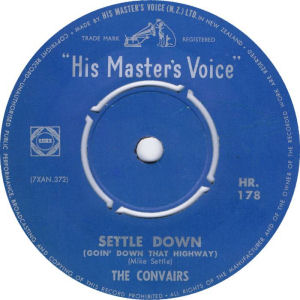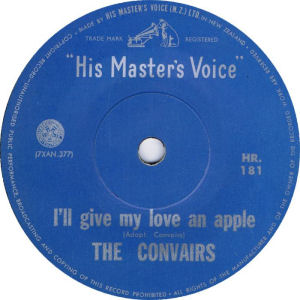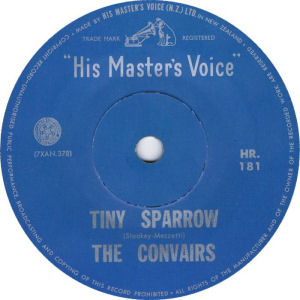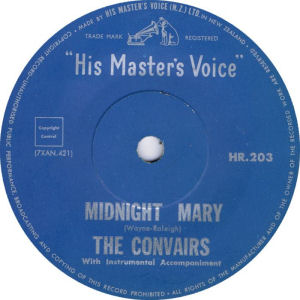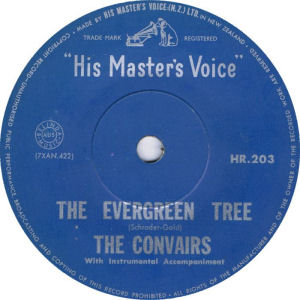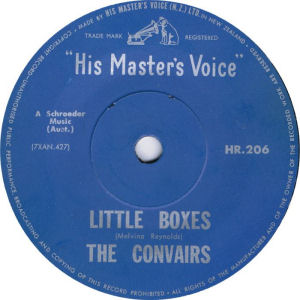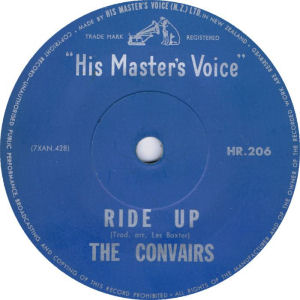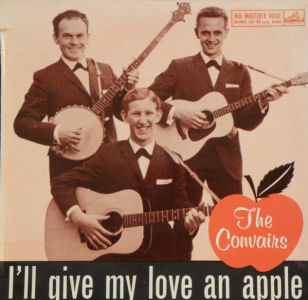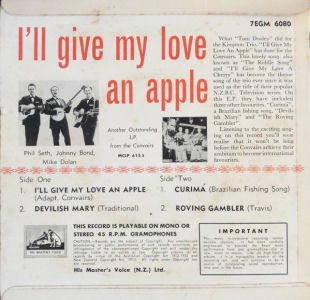 The TV show was a success and led to a second series entitled "Convairs On Camera". An album was released to coincide in late 1963. Another EP was released in 1964.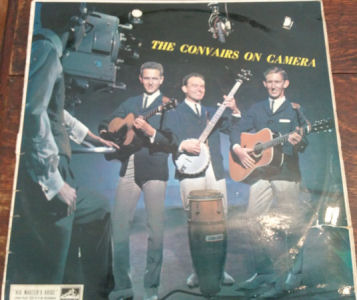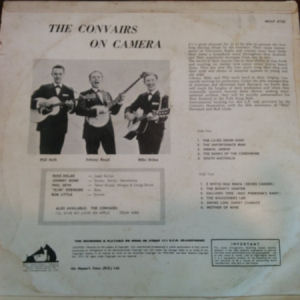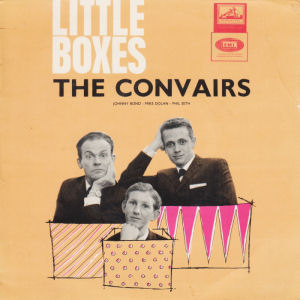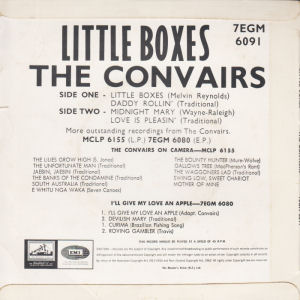 Shortly afterwards, in 1964, the trio embarked on a year long tour of Australia, which included appearances on the "Bandstand" TV show and the Tamworth Music Festival.
When they returned to New Zealand, Johnny Bond decided to leave. His replacement was Ray Brooks. Johnny formed another folk trio, the Cambridge Three.
1965 and 1966 saw more touring and recording with the release of five more singles and a second LP.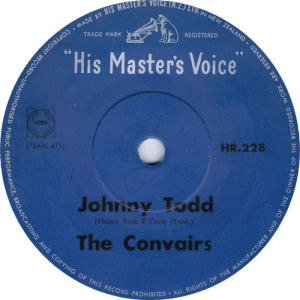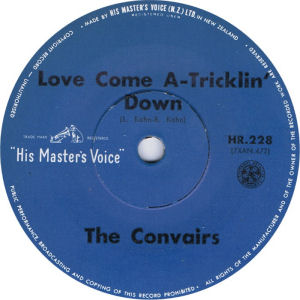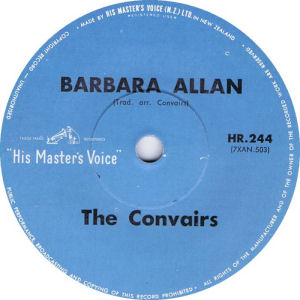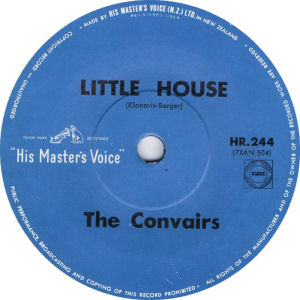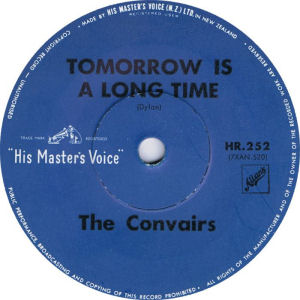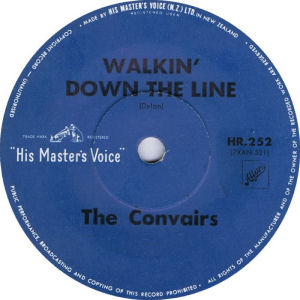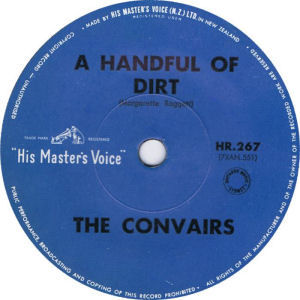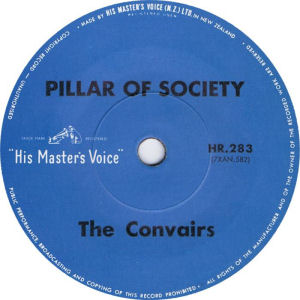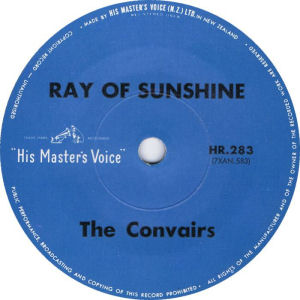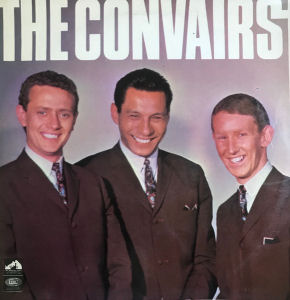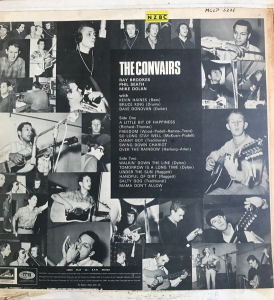 In September 1966, the Convairs single 'Tomorrow Is A Long Time' became one of the first New Zealand-recorded discs to be released in the UK, where it was warmly received.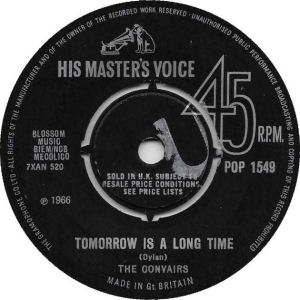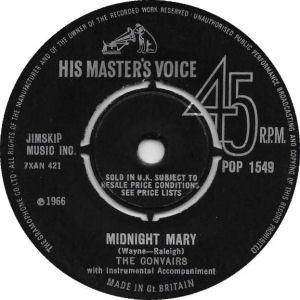 After another lengthy Australian tour, Phil Seth decided it was time to go, so at that point the group called it a day. They did leave behind an unreleased "Live" album.
Phil Seth joined Johnny Bond in the Cambridge Three, renaming it the Cambridge Four.
In 2005, EMI released a Very Best Of CD, which included four tracks from the unreleased live album.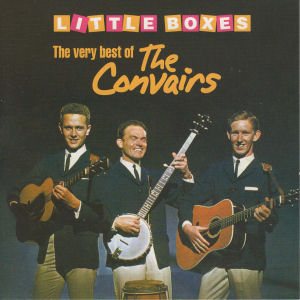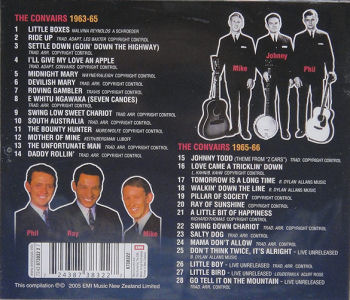 The Convairs can also be found on the following compilations:-