Cambridge Three
Line-Up:
Brian Hirst (Guitar / Vocals)
Johnny Bond (Banjo / Vocals)
Pitt Ramsay (Guitar / Vocals)

The Cambridge Three, an Auckland folk trio, came about after Johnny Bond left the Convairs in 1965.
They released one single on the Kiwi label in 1965.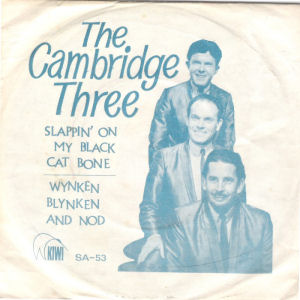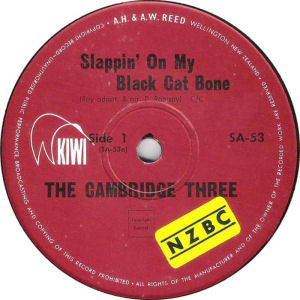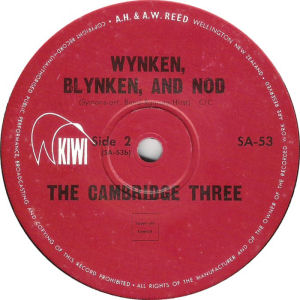 They also accompanied Rod Derrett on his single "The Springboks ans the All Blacks" in 1965.
After the Convairs folded in 1966, Phil Seth joined them and they changed their name to the Cambridge Four.