Denomination

$5
$5
$10
$20
Description

Families Valuing Learning
Reaching Families
Families and Fun
Home, Family and the Community
Control Number

211B
212B
211C
211D
Quantity

120,000
120,000
80,000
40,000

This set of cards was produced to celebrate the Year Of The Family.
These cards were also included in the Collector Pack NZ-CP-28 and were overprinted on the reverse with Collectors Issue 1994 or International Collectors Issue 1994 for those in the International Pack.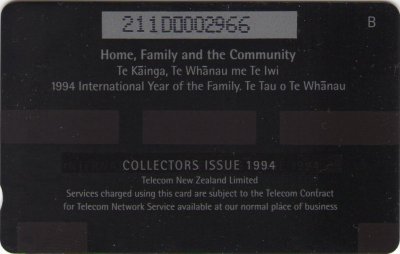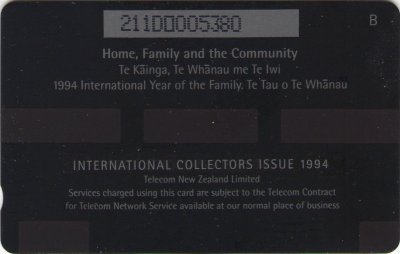 Illustrated below are the reverse of the four normal cards.