Denomination

$5
$5
$10
$20
Description

Communication
Physics
Computers
Chemistry
Control Number

191B
192B
191C
191D
Quantity

120,000
120,000
80,000
40,000

There is a constant flaw on the $10 card. It is known as the "Solder" flaw and consists of a blue spot to the right of the man's elbow.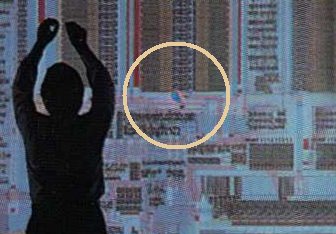 These cards were also included in the Collector Pack NZ-CP-24 and were overprinted on the reverse with Collectors Issue 1994 and each card in the pack had matching serial numbers.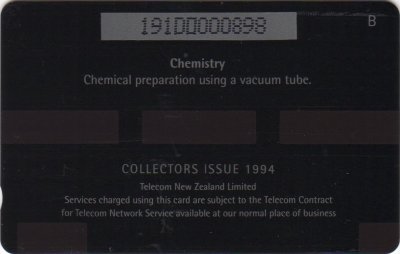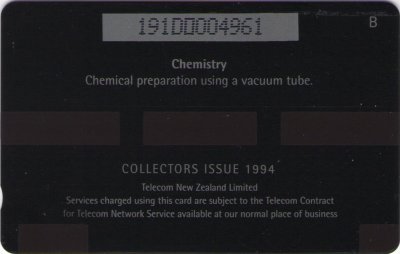 Normal Pack Numbers 1 to 4000 International Pack Numbers 4001 to 5000

This issue represented the first time an International Collectors Pack had also been produced. The International cards in this issue still said Collectors Issue 1994.
It wasn't until later issues that the cards were separately distinguished by adding the word International.
For this issue, the serial numbers of the cards for the Normal Pack was from 1 to 4000, whereas the International Packs ranged from 4001 to 5000.
The Collector Packs also contained the Ernest Rutherford card.
Illustrated below are the reverse of the four normal cards.