This set commemorates the centenary of Woman's Suffrage. In September 1893, a group of New Zealand woman achieved their goal of obtaining the right for woman to vote. This was a world first.
One major flaw can be found in the $20 card. It is known as the "Hat Pin" flaw and can be seen as large green circle in Kate's hair. This flaw is extremely rare.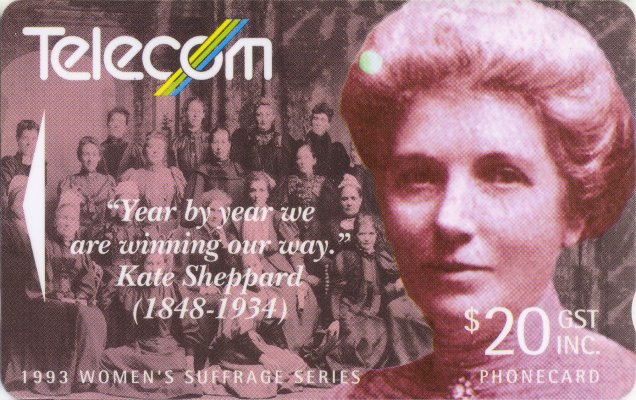 These cards were also included in the Collector Pack NZ-CP-10 and were overprinted on the reverse with 1993 Collector Issue and each card in the pack had matching serial numbers.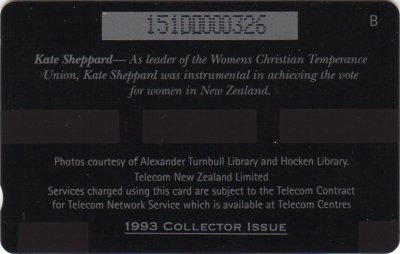 Illustrated below are the reverse of the four normal cards.