Denomination

$5
$5
$5
Description

Snow White & the Seven Dwarfs
Handsome Prince
Wicked Witch
Control Number

141B
141B
141B
Quantity

14,000
14,000
14,000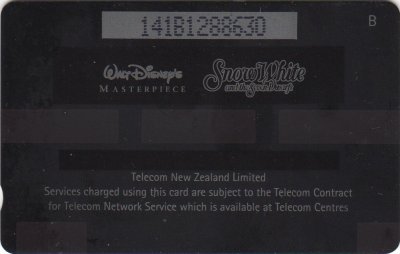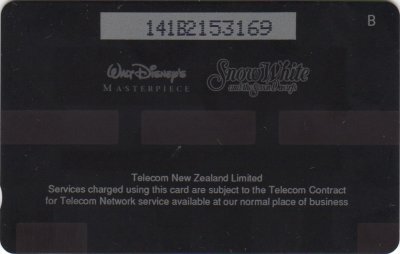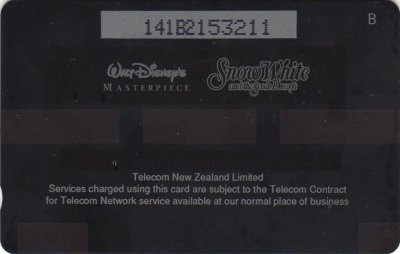 These cards were overprinted on unsold stock of the $5 Fur Seal from the WWF series.
The Wicked Witch card can be found with two different backs, the second line ending "At Telecom Centres" (3rd Back) or "At Our Normal Place Of Business" (4th Back).
3,000 of this set were inserted in a collector folder, illustrated below.
These cards were also included in the Collector Pack AdCards Volume Eight NZ-CP-35 and were overprinted on the reverse with Collectors Issue 1994 or International Collectors Issue 1994, if included in the International Pack,
except the Wicked Witch card which for some reason has Collectors Issue 1995, but 1994 on the International card.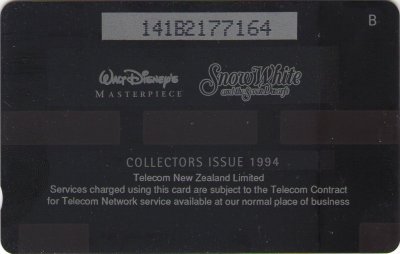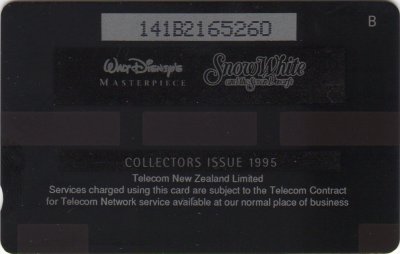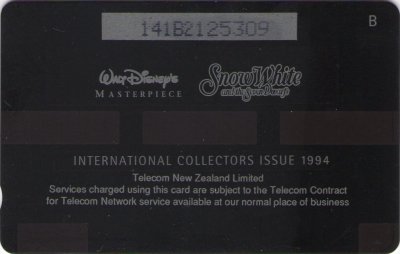 Wicked Witch Collectors Issue 1995??