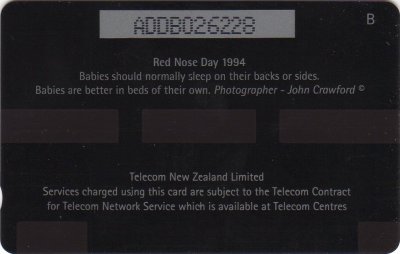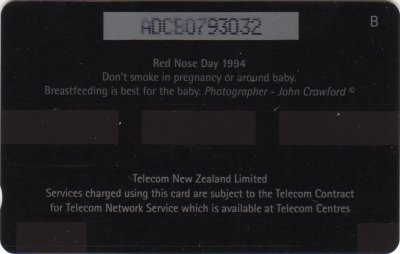 Both cards were available with either ADCB (2nd Back) or ADDB (3rd Back) control numbers.

The two cards were sold in a presentation folder as illustrated below.
These cards were also included in the Collector Pack AdCards Volume Six NZ-CP-29 and were overprinted on the reverse with Collectors Issue 1994 or International Collectors Issue 1994,
if inserted in the International Pack.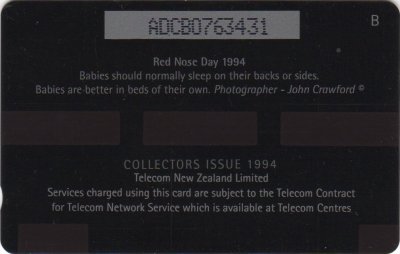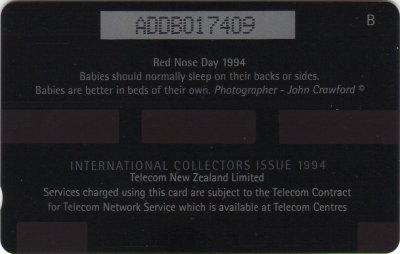 The two cards were also included in a Limited Edition Pack of 500, issued by Event Masters, called Babies On Phonecards. This pack also contained the four cards from the Anne Geddes set.