Red Nose Day is operated in New Zealand by the Cot Death Association, in conjunction with the National Child Health Research Foundation. The Red Nose helps increase awareness of Cot Death.
The cards were overprinted on unsold stocks of the $5 Landscape card. The cards were sold at a premium over the face value.
All four cards can be found with either control number, 7NZDB or 7NZLB.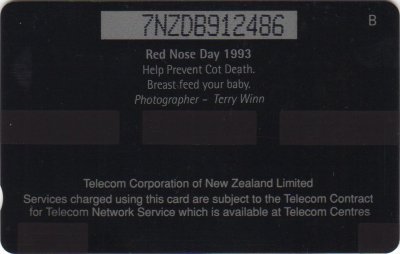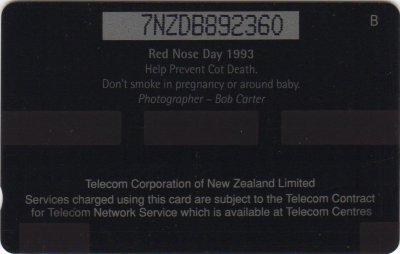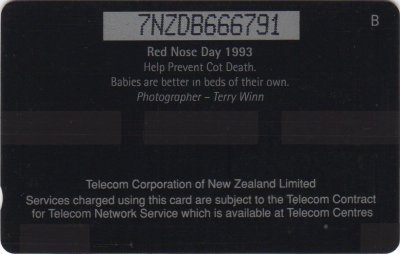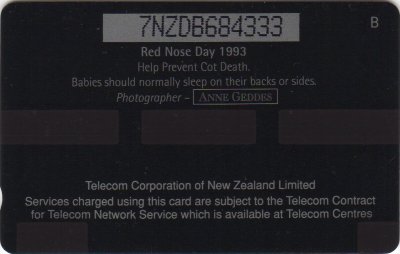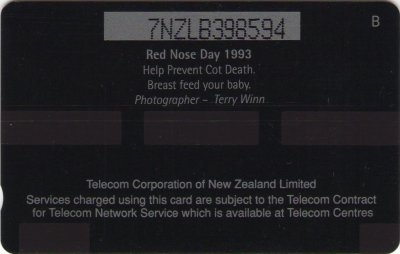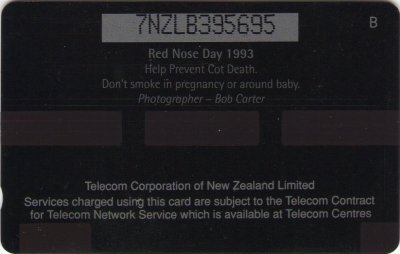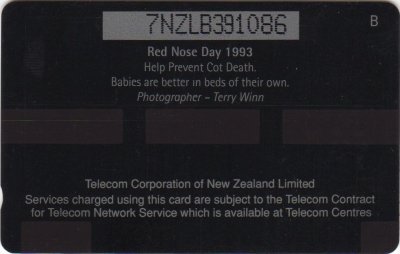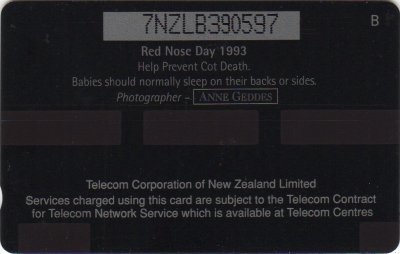 These cards were also included in the Collector Pack NZ-CP-13 and were overprinted on the reverse with 1993 Collector Issue.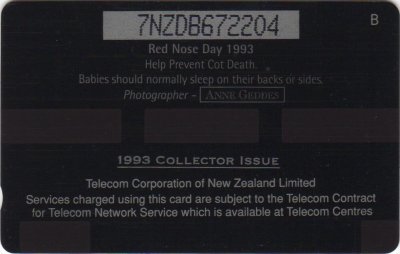 I have not seen a Collector Pack with the 7NZLB cards.