Otumoetai College was the first school in New Zealand to produce a fund card to help raise funds for the school. The illustration is by former pupil William Furneaux, with his sister Seini modelling for the painting.
There are two different reverses for this card. One with Telecom Corporation Of New Zealand (1st Back), and the other with Telecom New Zealand (2nd Back).
The one shown above is the 1st Back.
This card was also included in the Collector Pack AdCards Volume Five NZ-CP-25 and was overprinted on the reverse with Collectors Issue 1994, and had the same overprint for the card in the International Pack.

This card was also available in a special Presentation Pack, illustrated below, of which 500 were signed by artist William Furneaux, and 1,000 unsigned.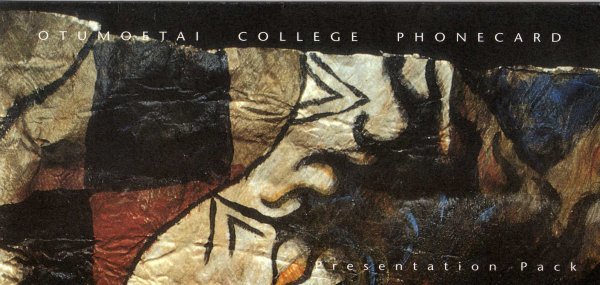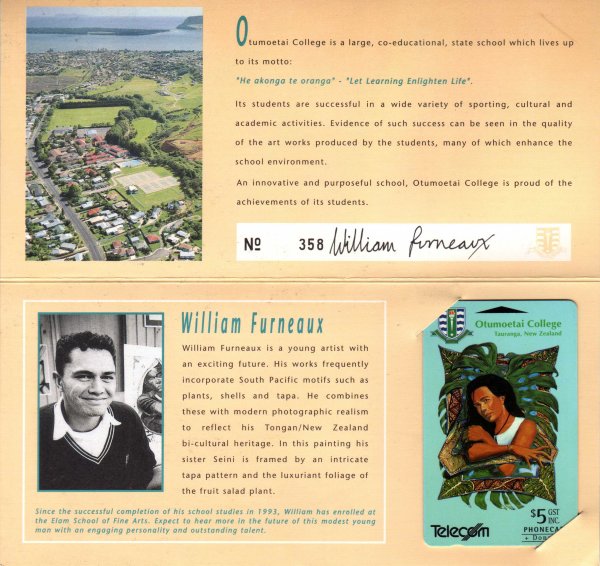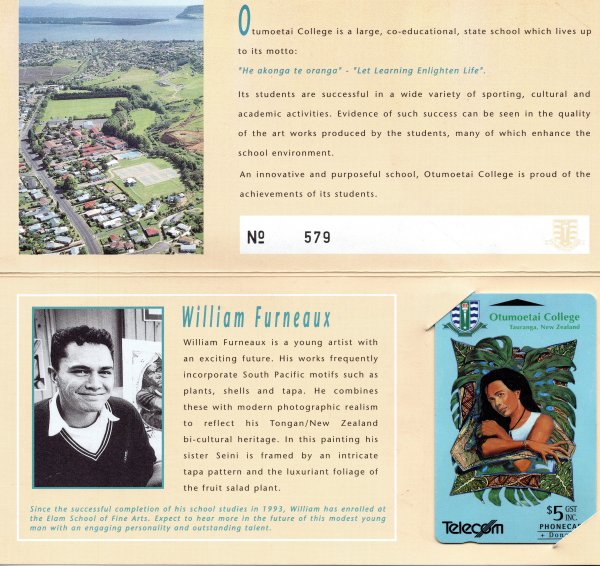 Signed Folder Unsigned Folder