These cards were produced specially for Whitcoulls as a combination greeting card and Phonecard gift in one. Known as Gift Cards, they were launched to commemorate Mother's Day,
and were the first in a continuing series of gift cards.
There are two different reverses of these cards. One with Telecom Corporation Of New Zealand (1st Back), and the other with Telecom New Zealand (2nd Back).
The two shown below are 2nd Backs.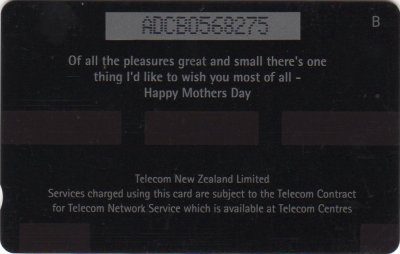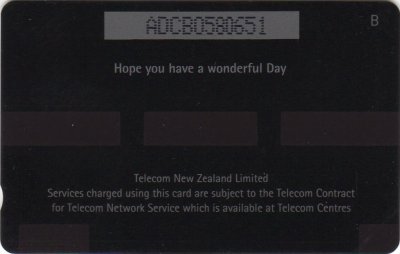 These cards were also included in the Collector Pack AdCards Volume Five NZ-CP-25 and were overprinted on the reverse with Collectors Issue 1994,
and had the same overprint for the card in the International Pack.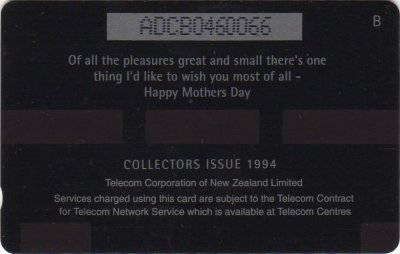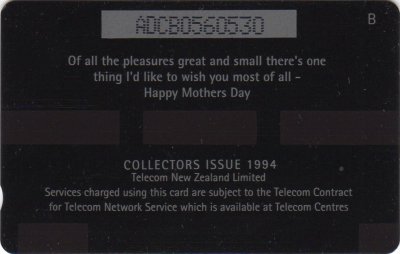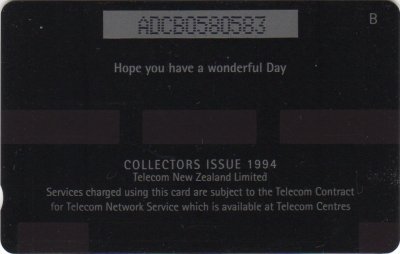 1st Back 2nd Back 2nd Back
Both cards were available through Whitcoulls as a Greeting Card, illustrated below, with the Phonecard inserted.