This was the second in a series of Gift Cards, combining a Greetings Card with a Phonecard. This time offering a Happy Birthday card.
There are two different reverses of this card. One with Telecom Corporation Of New Zealand (1st Back), and the other with Telecom New Zealand (2nd Back).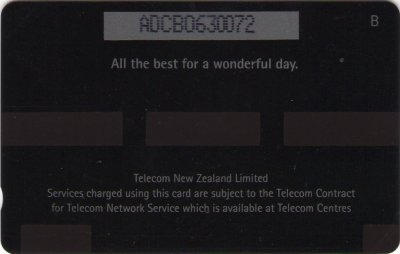 This card was also included in the Collector Pack AdCards Volume Six NZ-CP-29 and was overprinted on the reverse with Collectors Issue 1994 or International Collectors Issue 1994,
if included in the International Pack.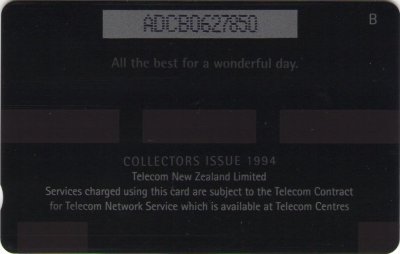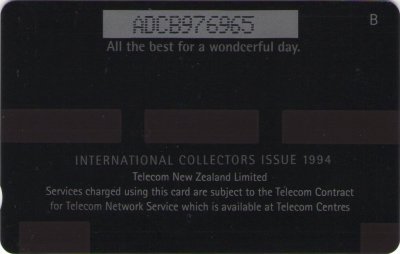 If you look carefully, there is a spelling mistake in the "wonderful". This only occurred on the International card.


The card was available as a Greeting Card, illustrated below, with the Phonecard inserted.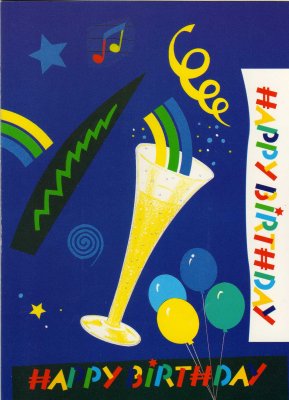 The card was also included in a limited edition of 500 Gift Cards folder presented by Event Masters, illustrated below. There were other gift cards from the series also in this folder.