This card is the original Road Safety card NZ-F-11 overprinted on the reverse with the following inscription, "Speaking For Communities, New Zealand Local Government Association
8th Annual Conference Nelson 10-12 July 1995, Telecom New Zealand Limited is pleased to support this conference".
There were 600 of these cards that were officially overprinted on the reverse with the new description. 400 of them were presented to conference attendees in a presentation folder.
The majority of the cards were either used and thrown away or lost. The significance of the cards, to the holders, was not realised at the time, and they very soon became
very sought after items that appeared on most dealers wants lists for many years.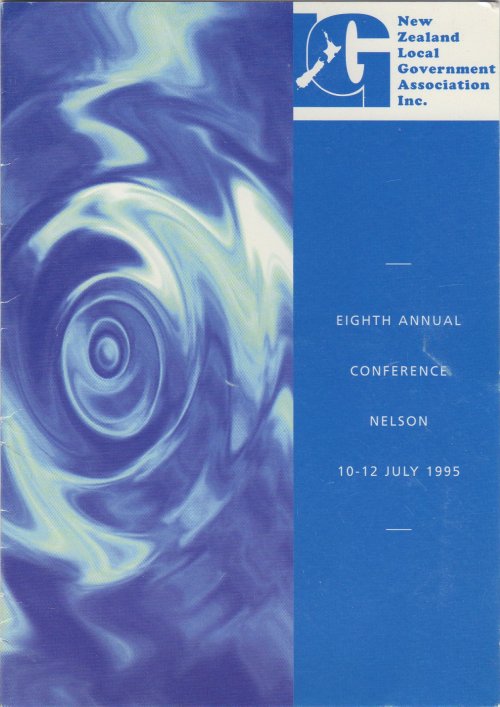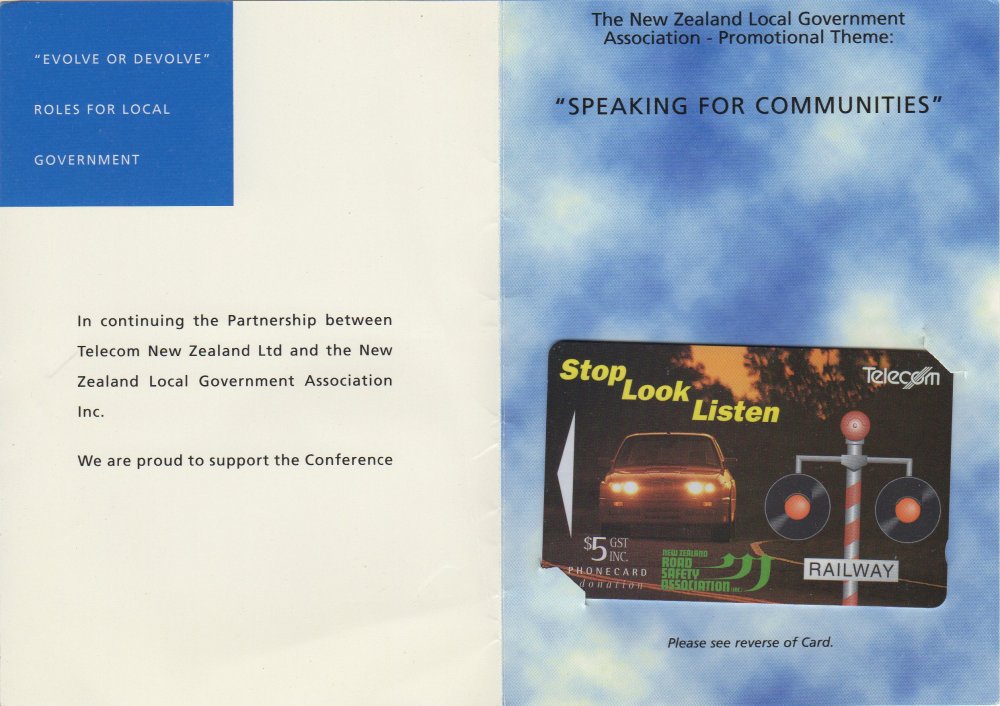 This card was not included in any Collector Pack.