Reference Number

NZ-D-67
NZ-D-68
NZ-D-69
NZ-D-70
NZ-D-71
NZ-D-72
Denomination

$2
$2
$2
$2
$2
$2
Description

Persian Shaded
Spotted Mist
Domestic Shorthair
British Shorthair
Birman Sealpoint
Siamese Lilacpoint
Control Number

ADCA
ADCA
ADCA
ADCA
ADCA
ADCA
Quantity

2,500
2,500
2,500
2,500
2,500
2,500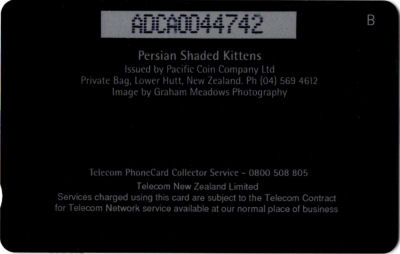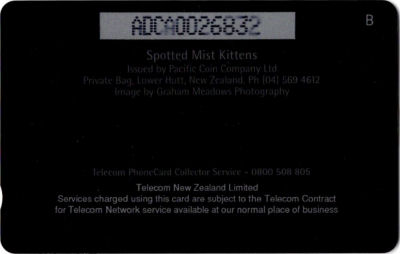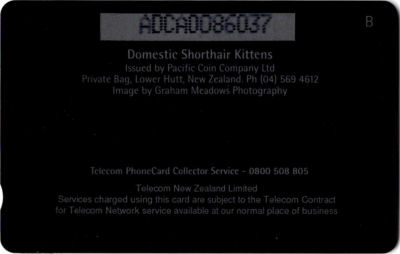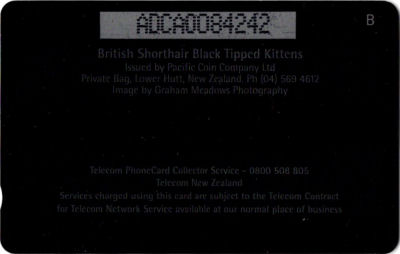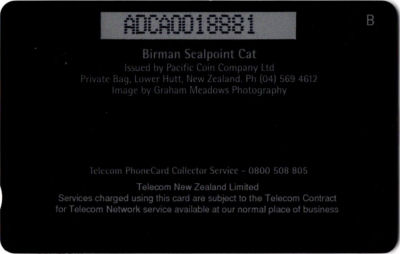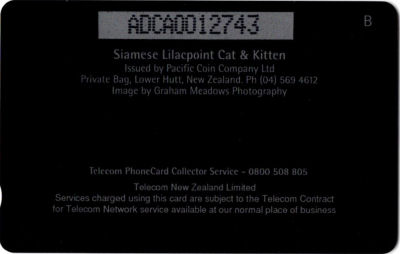 1,500 of these cards were sold in a special presentation pack, illustrated below.
There were an additional 1,000 issued in a signed folder and this also contained a book titled "Illustrated Guide To Cats".
The signature was the author of the book, Graham Meadows.
Both versions also included a 1997 Calendar featuring copies of the phonecards on each page.
The NZ-D-68 & NZ-D-70 cards are known with the backs of each others cards.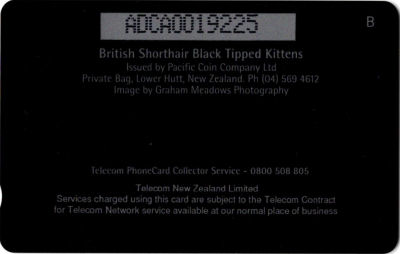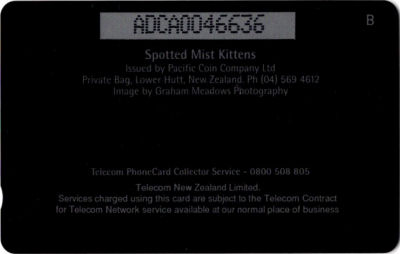 Spotted Mist Front British Shorthair Front