This special Christmas Phonecard was issued as an end of year gift for valued corporate clients at home and overseas.
2,500 of the cards were issued in a Collectors Folder, illustrated below, and had Collectors Issue 1993 on the reverse.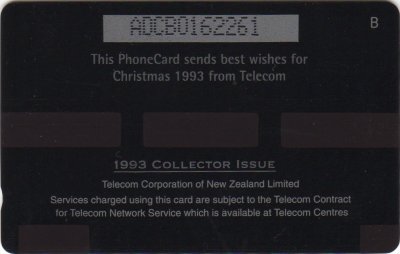 The Collectors Folder was issued free with the purchase of the Whitbread Round The World Yacht Race Collector Pack.
There were also 500 issued in a Corporate folder, to Telecom's corporate clients. These 500 did not have the Collectors overprint. The remaining 2,000 cards were sold as single cards.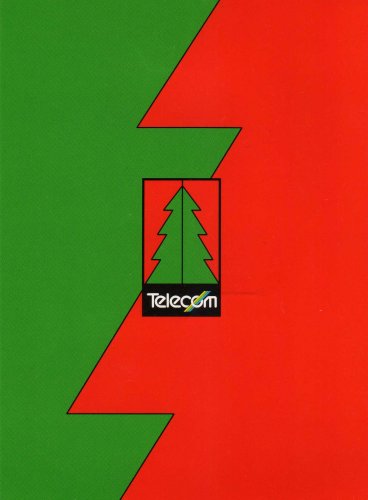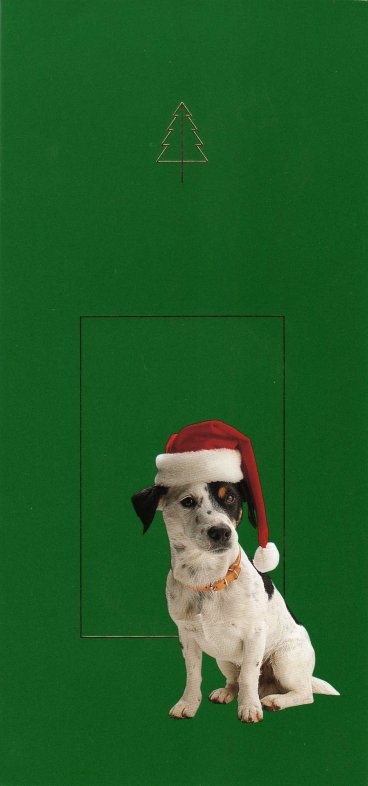 Collector Folder Corporate Folder
An unknown quantity of this card was also issued in an alternate Telecom Christmas Card from the Team At Payphones, illustrated below.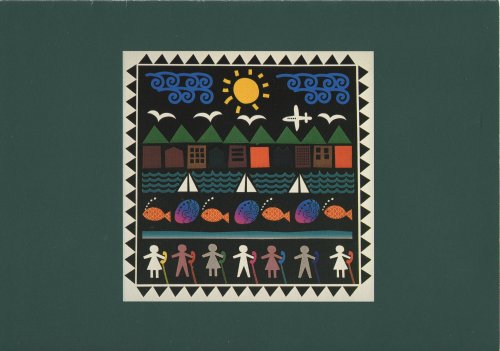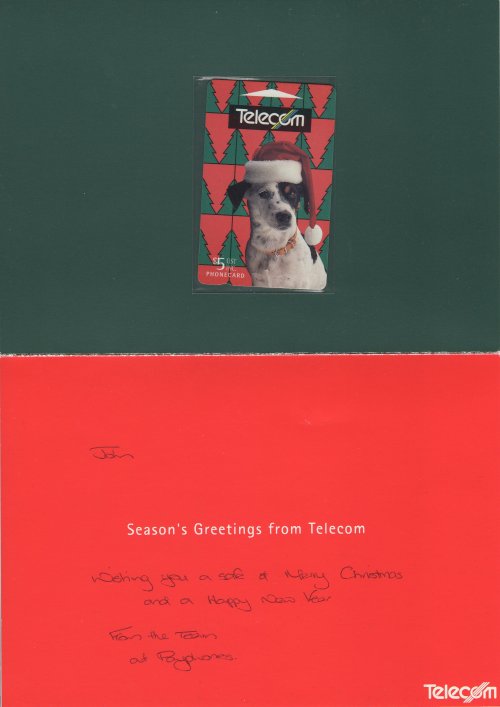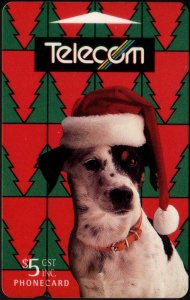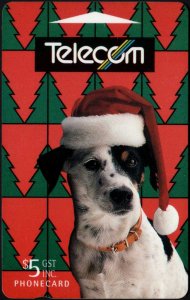 There are also two shades of this card, the red is lighter in the card on the right.