Denomination

$5
$5
$10
$20
$30
Description

Annunciation
Shepherds
Nativity
Three Wise Men
Montage
Control Number

CPIA
CPIB
CPIC
CPID
CPIE
Quantity

100
100
100
100
100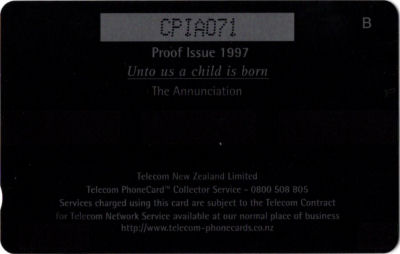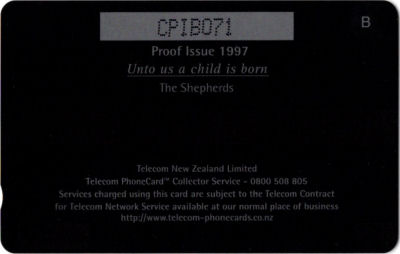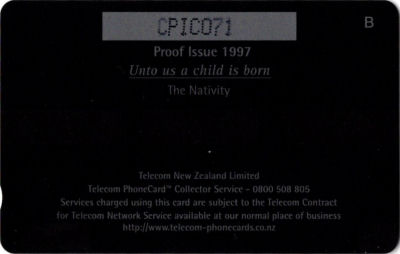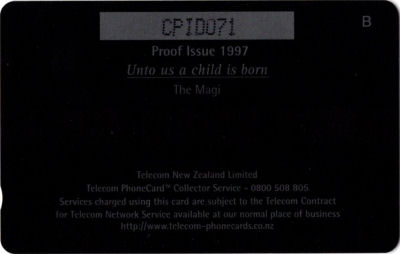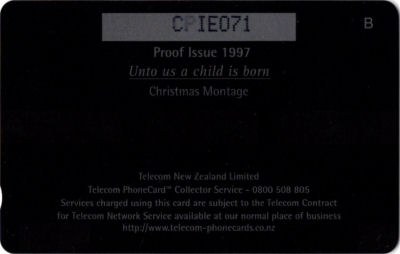 There were only 100 of this set issued. They came in an elaborate folder, illustrated below, and each card had Proof Issue Series on the reverse.
The first four cards are the same as the General Issue Christmas 1997 set, with the Proof Issue Logo printed on the front. The $30 fifth card is a montage of the other four.
Included with the set was an uncut printers proof sheet, illustrated below.
Very few of this set actually sold, with the majority being destroyed.