The Christchurch Phonecard Expo was held on Anzac weekend 1993, and the organisers produced this card showing a photograph of Banks Peninsula taken from 30,000 feet.
This card was also included in the Collector Pack AdCards Volume Two NZ-CP-9 and was overprinted on the reverse with 1993 Collector Issue.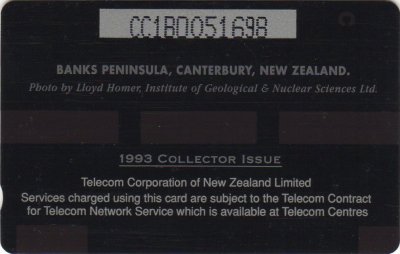 There were also 100 of this card issued in a Presentation Folder, illustrated below. The card in this folder was stamped on the front with the folder number.