Roche used this card as a direct marketing promotion of its anti-depressant medication, Aurorix. This was a prescription drug, so the cards were made available to practising GP's,
in two different folders. There were 2,000 of the cards made available to the public, but these did not have the folders.
This card was also included in the Collector Pack AdCards Volume Five NZ-CP-25 and was overprinted on the reverse with Collectors Issue 1994, and had the same overprint for the card in the International Pack.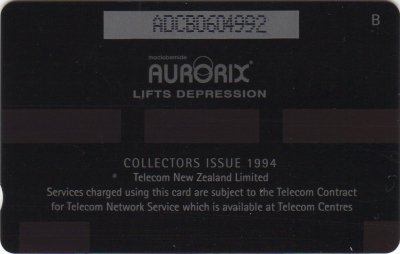 7,000 of these cards were distributed by Roche as part of their promotion to Doctors in two different folders, the first is illustrated below.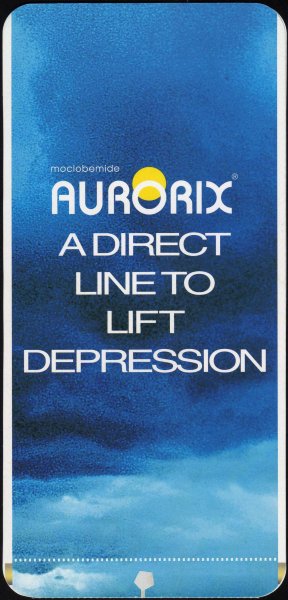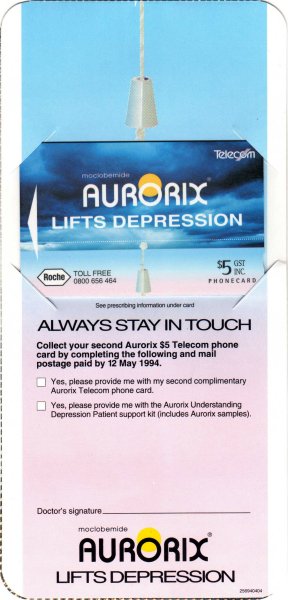 The second folder played a tune when opened.