Denomination

$5
$5
$5
$5
Description

Boeing 737-200
Boeing 747-400
Boeing 767-300
Douglas DC10
Control Number

ADDB
ADDB
ADDB & ADCB
ADDB
Quantity

22,000
22,000
22,000
22,000

Air New Zealand issued 3,000 of these cards in a Presentation Folder, illustrated below.

These cards were also included in the Collector Pack AdCards Volume Ten NZ-CP-43 and were overprinted on the reverse with Collectors Issue 1995 or International Collectors Issue 1995,
if included in the International Pack.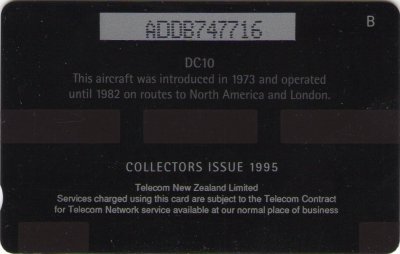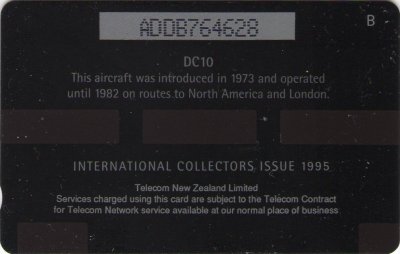 The reverses of the normal cards.