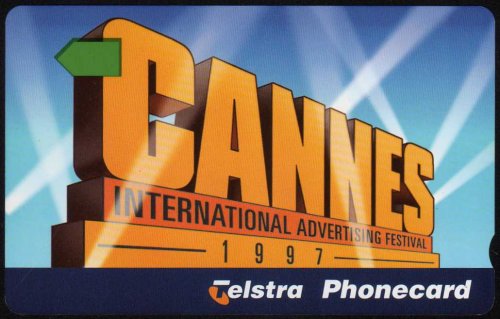 $0.80 Cannes International Advertising Festival
Issued: January 1997
Code Number: Issued:
P965710e 12,000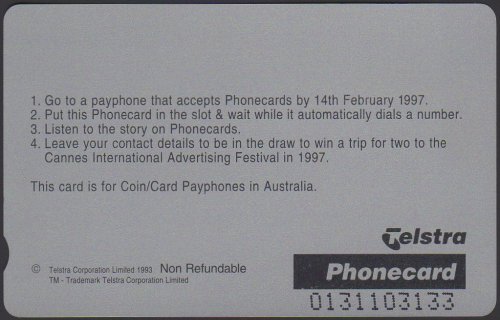 This card was a self dialling card that when placed in the payphone it dialled a number that told the story of Phonecards. The user could then leave their details to enter a draw for a trip to the festival held in Australia.
Note that this is the only card issued, not to show a monetary value on the card.
Prefix Numbers:
1311, 1335