Tornados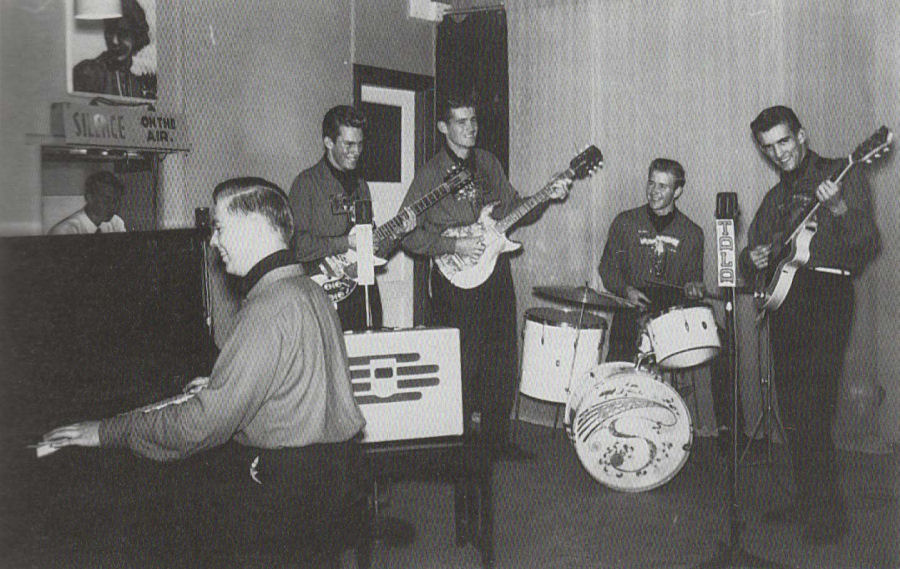 Tornados 1961 at TALA Studios L to R: Bob Taylor, Ian Hughes, Barry Coupland, Kevin McKeefry and Scott Arnold.
Original Line-Up:
Barry Coupland (Lead Guitar)
Scott Arnold (Rhythm Guitar)
Ian Hughes (Bass Guitar)
Bob Taylor (Piano / Univox Organ)
Kevin McKeefry (Drums)
Tornados were a Wellington group who came together in 1958. Like many other groups at the time, they were influenced by the Shadows, but also by American Johnny Mercer. They also chose to use a Univox organ as their lead instrument, instead of the usual lead guitars.
In 1961 they recorded their first single on the TALA label. TALA stood for "To Assist Levin Artists".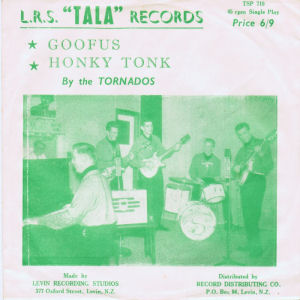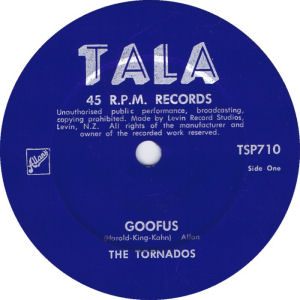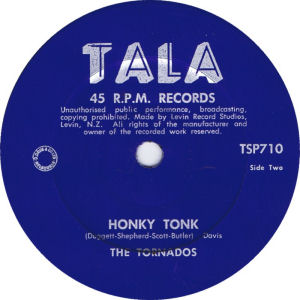 When Ian Hughes left the group, they continued on for a while as a quartet, splitting the bass guitar duties between Barry and Bob.
They became very popular with their instrumentals and HMV decided they were good enough to give them a recording contract. In 1961 and 1962 they released four singles for HMV.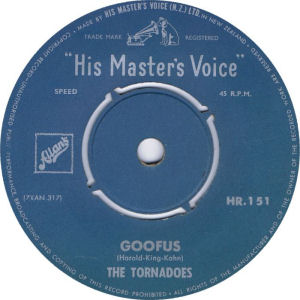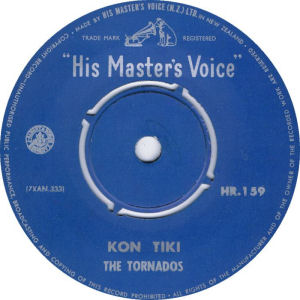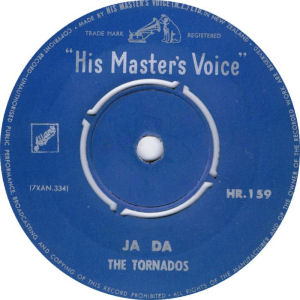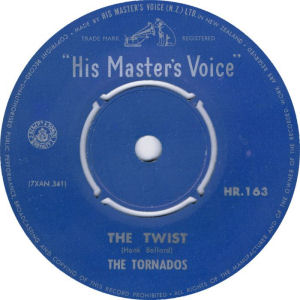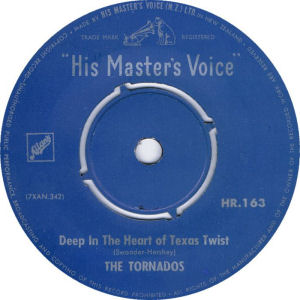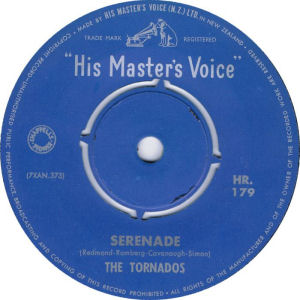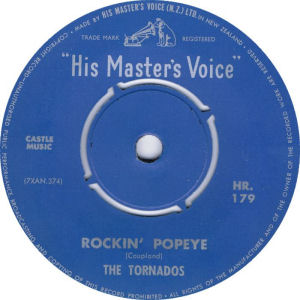 In 1963 they decided to move to Australia and to avoid confusion with the UK Tornados, they changed their name to the Kiwi Four. They continued recording for HMV in Australia. Their were two singles, "Peter Gunn Stomp"/"Hard Boiled Stomp" and "Cedars Of Lebanon"/"If You'd Let Me, I'd Love You", of which only the first was also released by HMV New Zealand.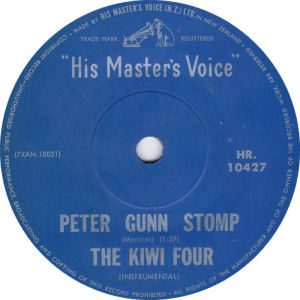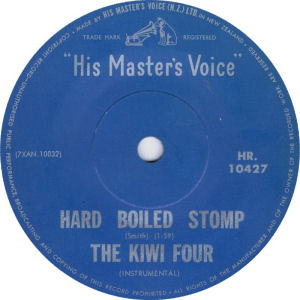 The Kiwi Four were very popular and they became a hot act on the pub and Leagues Club circuit. Television appearances also kept them very busy. It was while recording one of the television shows that they met Johnny Devlin. Johnny was still doing the rounds in Australia and he needed a backing band, His original Devils had long departed, so the Kiwi Four became the new Devils, while they still continued as the Kiwi Four.
Together they recorded one single in 1965 on RCA Victor.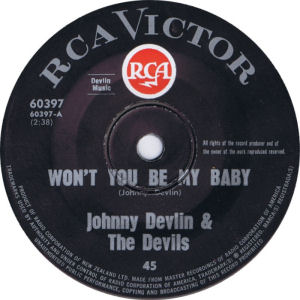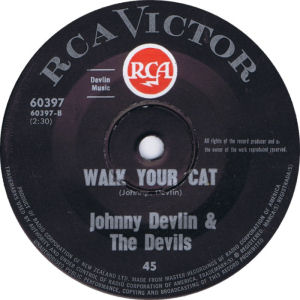 Late in proceedings, Scott Arnold left, and was replaced by Colin Lock from the Skyrockets.
The Tornados can also be found on the following compilations:-