Tom Sharplin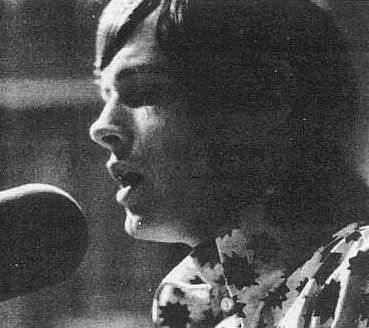 Tom Sharplin was a rock and roll revivalist, raised in Tauranga and based in Auckland. He had five singles in the seventies. The first, at the end of 1971, was "Love Is A Beautiful Song"/"We've Got A Groovy Thing Going" for Pye and he enjoyed chart success by making it to number 12 on the national charts with it.
In 1973 he did "Love Is A River"/"I'll Get Along" and the next year "Heart Beat"/"Give Me A Dream", both on the Kontact label.
He remained quite on the recording front until 1978, when he released an album called "Rock Around The Clock" for Music World. There was also a version of the same album called "Rock 'n Roll". The album contained rock and roll standards and from it came two singles on the Mirage label in 1979. The first "Pretty Blue Eyes"/"I Knew The Bride" made it for one week in the national top forty, at position 39. The other single was "Blue Moon"/"Three Steps To Heaven".
In 1982 he formed a group called Tom Sharplin and the Cadillacs. Members of the group were Dean Hatcher on drums, Brian Hatcher on lead guitar and Tony Baird on bass guitar. They released a self-titled album for RCA from which came the singles "Endless Sleep"/"I Was A Fool" and "Sweet Lolita"/"Guitar Boogie". A second album for RCA followed in 1984 called "Nothing's Better Than Rock 'n Roll". The first single from this one was "Something's Going On"/"(We're Gonna) Rock All Night" which reached number 27 and the second was a duet with Jodi Vaughan called "Hey Paula"/"Let The Little Girl Dance" and that one just sneaked in at number 49 on the charts.
Tom released a few more singles through to the early nineties and had one more album called "Rockulator" in 1989.