Shona Laing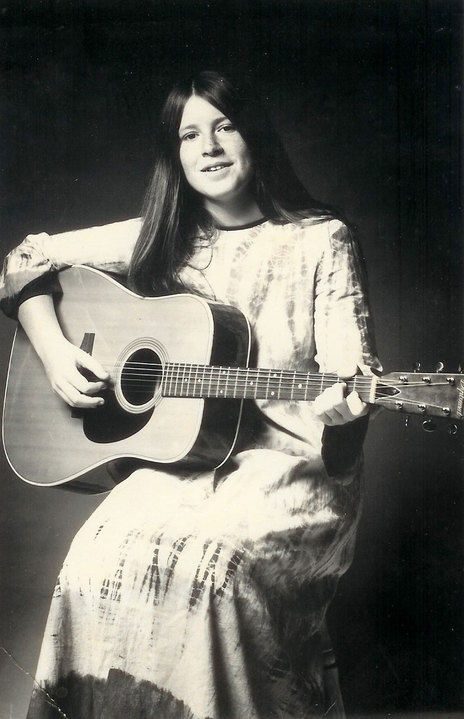 Shona Laing's rise to fame was the result of extensive television exposure. Laing shot to overnight stardom in 1972 singing her way into the New Faces finals with a song called "1905". Over the next three years Laing collected two gold discs, three RATA Awards and twice represented New Zealand at the Tokyo World Song Festival.
Shona was a 17 year old schoolgirl in 1972. She composed all her own material and after her success on New Faces, Phonogram signed her up to a recording deal. They released her first single "1905"/"There Are No Words (To Describe)" on the Vertigo label. "1905" peaked at number 4 on the National Charts in February 1973. A second single, "Show Your Love"/"Don't Expect Me To Be Your Friend" also peaked at number 4 in September 1973.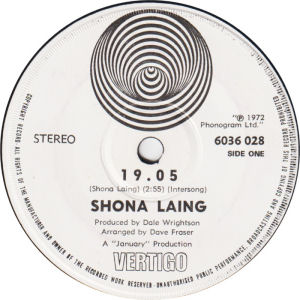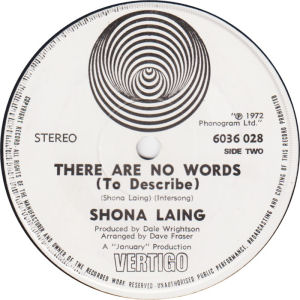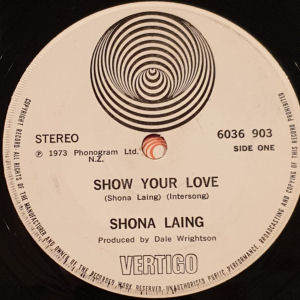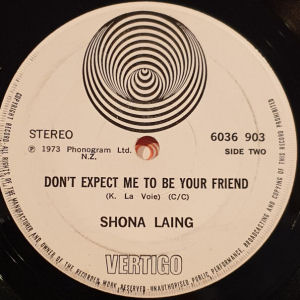 Later in 1973 she entered the Studio One television competition with a song called "If Only", but this time failed to place. But that disappointment was soon forgotten when she picked up two RATA Awards, 'Best New Artist' and 'Recording Artist Of The Year". Shona also took top prize at the Tokyo Song Festival with a song called "Masquerade" and was awarded two gold discs for "1905" and "Show Your Love".
"Masquerade"/"If You Could Read My Mind" was released as a single in 1973 and reached number 11 in November on the National Charts. Her forth single "Some One To Be With"/"Lady Dipton" failed to chart.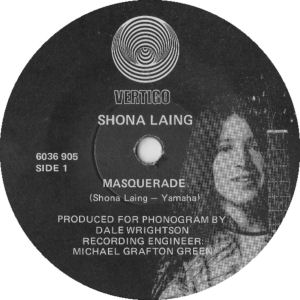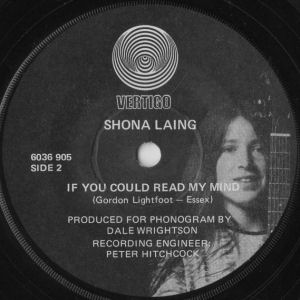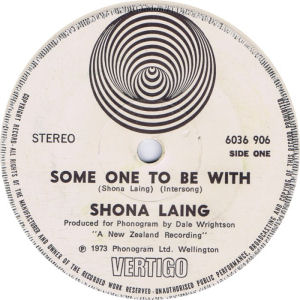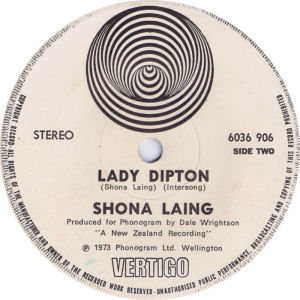 Late in 1973 Shona also released her first album "Whispering Afraid", which sold very well.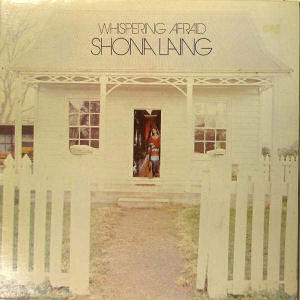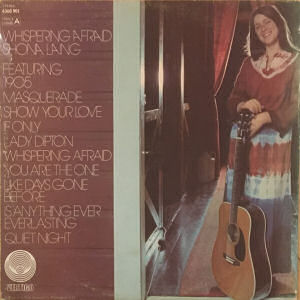 A third RATA Award came her way in 1974 for 'Top Female Vocal Performer' and she also released a second album, the Australian produced "Shooting Stars Are Only Seen At Night".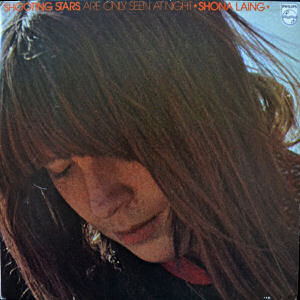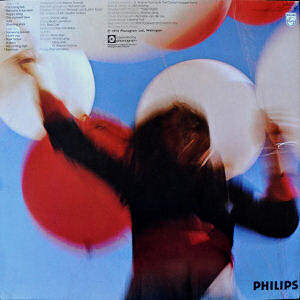 Five singles for Philips followed, some of the tracks from the album and others.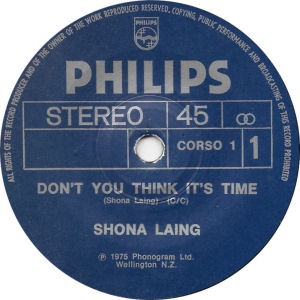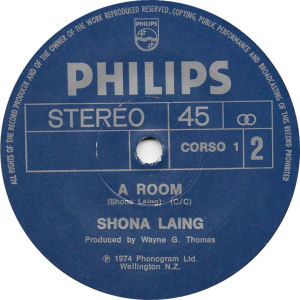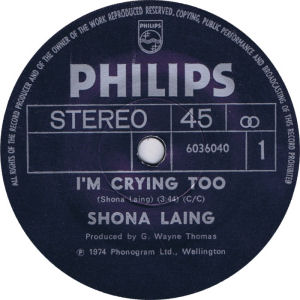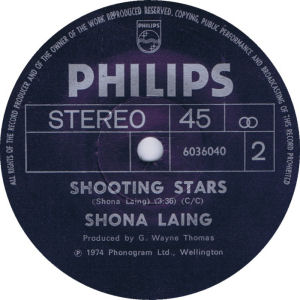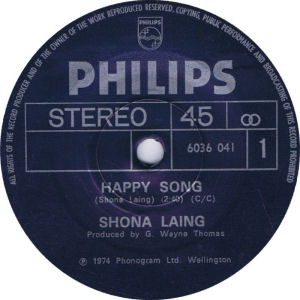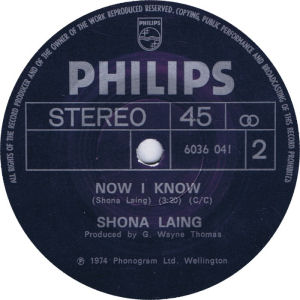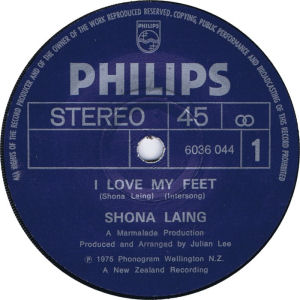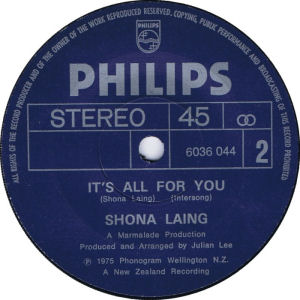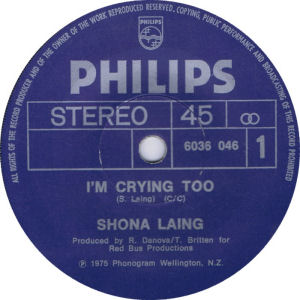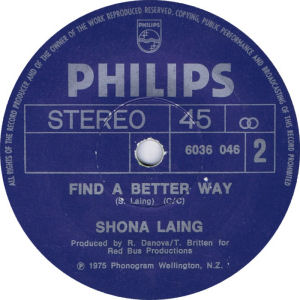 At a second visit to the Tokyo Song Festival, she met Roberto Danova, an Italian producer based in London. He urged her to go to London to further her career. So in 1975, Shona flew to London. She was to stay in that part of the world for the next seven years. While in England, she played a lot at folk clubs and restaurants. EMI were interested in her and through them, she recorded some songs. During 1980 and 1981 she released a total of four singles on EMI and most of these songs found their way on to an album released in 1982 called "Tied To The Tracks".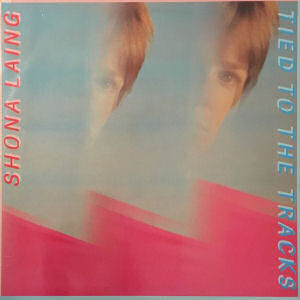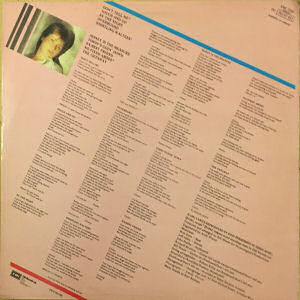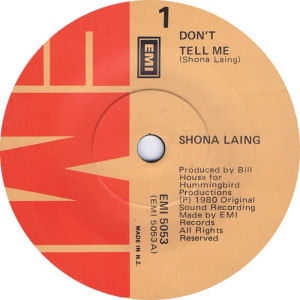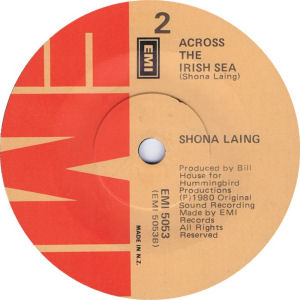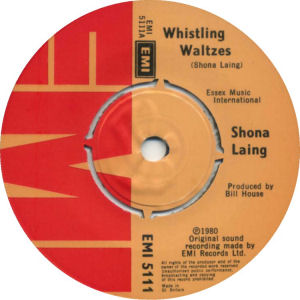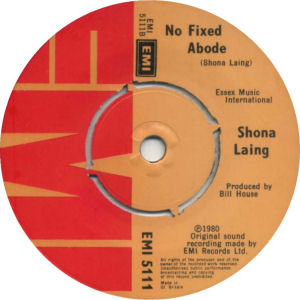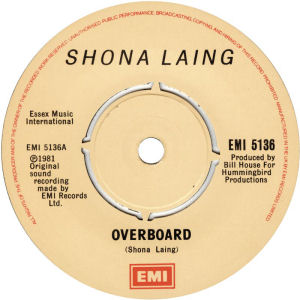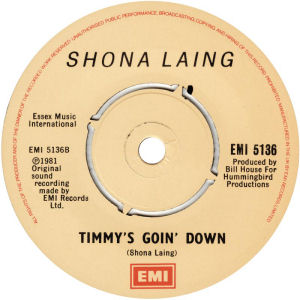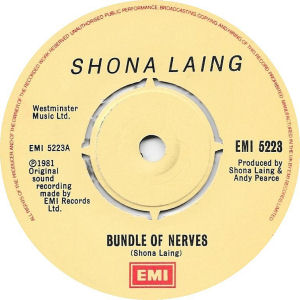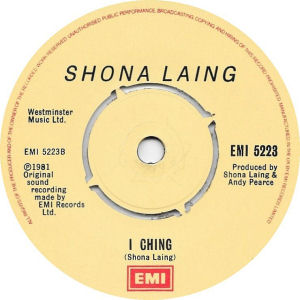 Shona's last two years in Europe were spent as a member of Manfred Mann's Earth Band, working on the album, "Somewhere In Africa". Shona had recorded a song called "Don't Tell Me" which had received a lot of airplay in Britain and Manfred heard it and got in touch with her because he wanted to record the song. As a result she ended up singing for him and during that time learned a lot about synthesizers, sequencers and those sort of machines.
Shona returned to New Zealand and in 1985 signed to the independent Pagan label. With them she released the album called "Genre". The first and second single from it were "America"/"Sally Gap" and "One In A Million" backed with an instrumental version. Unfortunately the New Zealand public had forgotten who Shona was and the singles and album were ignored.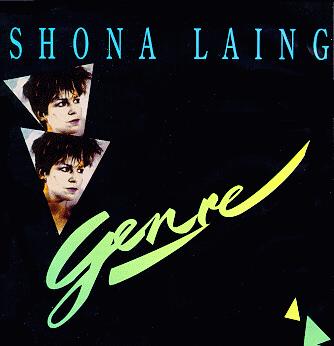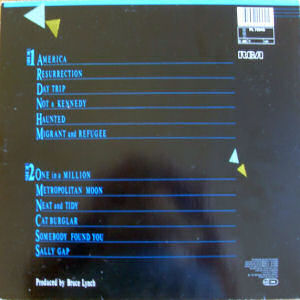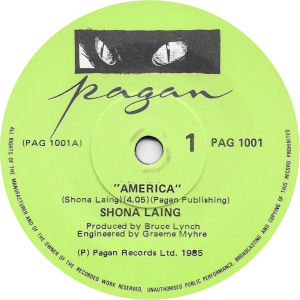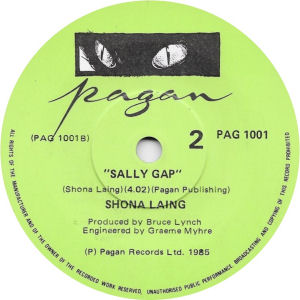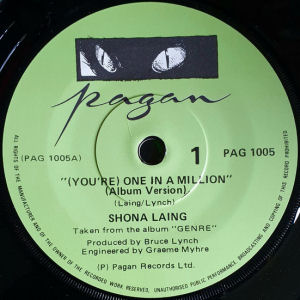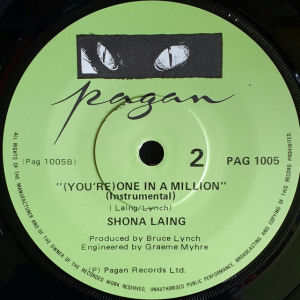 The third single from the album was "Not A Kennedy"/"Haunted" and was also ignored by every major radio station, even when "Kennedy" won a 1986 Pater Award in Sydney for 'New Zealand Song Of The Year' and was released in Germany by RCA Records.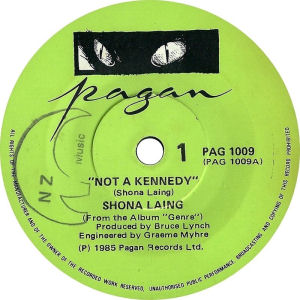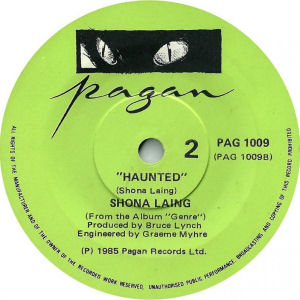 Her next album released in 1987 was "South". The first single from it was "Drive Baby Drive"/"Somebody Found You" on Pagan PAG 1016.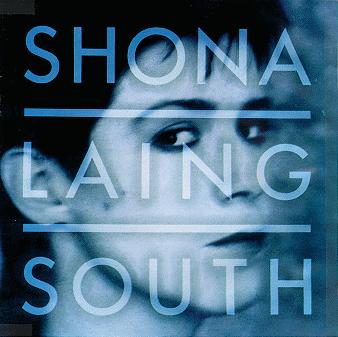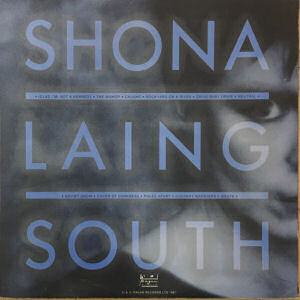 The real breakthrough came when Australian music publisher Chris Gilbey heard the original version of "Not A Kennedy" and brought it to the attention of Virgin Records. He arranged for the song to be remixed by English producer Peter Wilson and this gave the song a new edge. This remixed version was included on Shona's "South" album, and the song suddenly took off to international success, reaching number two on the National New Zealand charts.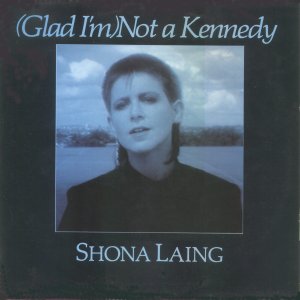 12" Single from the "South" Album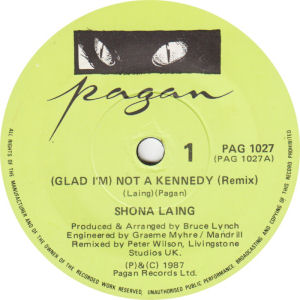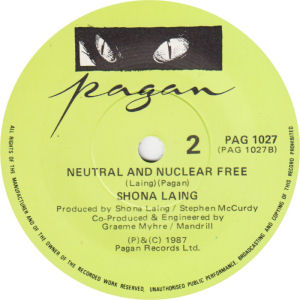 "South" was a very successful album, selling well all over the world. Virgin in Australia released two singles from it, "Drive, Baby Drive"/"The Bishop" and "Soviet Snow"/"South".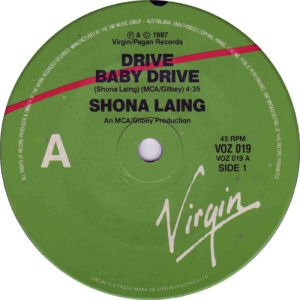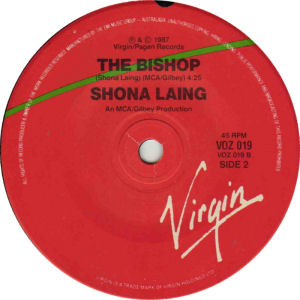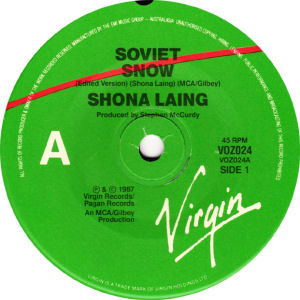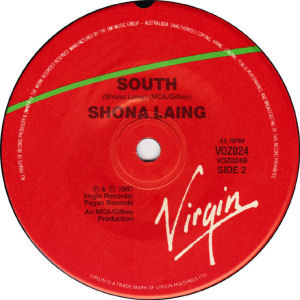 Pagan released one more single from the album, "Caught Between The Devil And The Deep Blue Sea"/"Highway Warriors".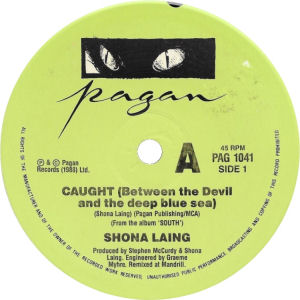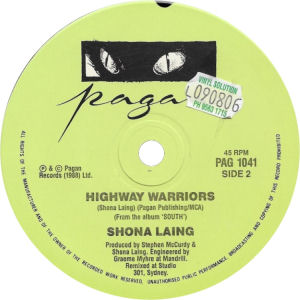 In 1991 a new album of greatest hits was released, called "1905-1990 Retrospective".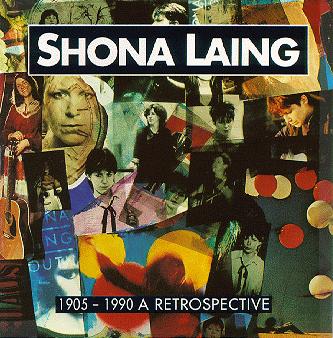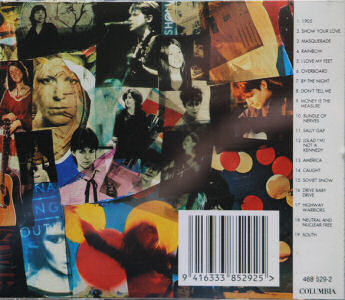 Shona still continues to release new material and has released the following albums, "New On Earth" in 1992 and "Shona" in 1994.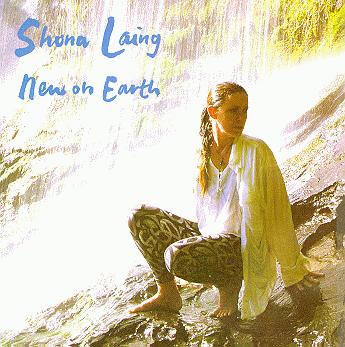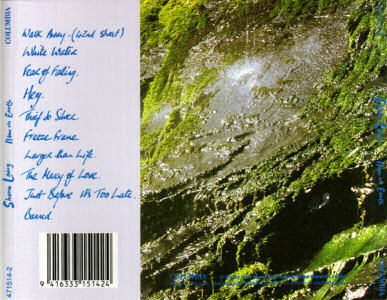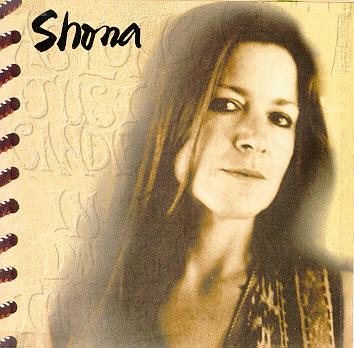 Since recording "Shona", she has spent her musical energies doing shows, playing live acoustic versions of many of the songs she recorded over the years. These songs have now been recorded and released on a new album called "Roadworks".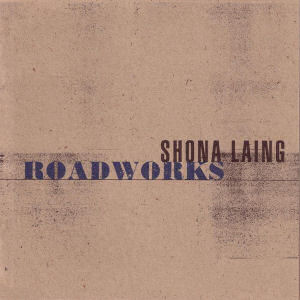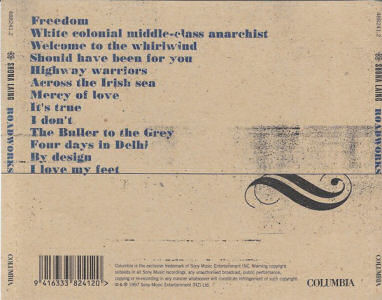 In 2002 an excellent double CD called "The Essential Shona Laing" was released and contains songs from her entire career so far.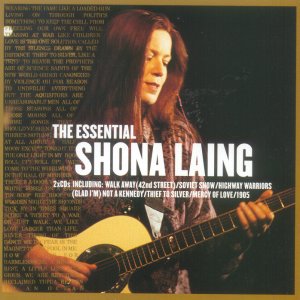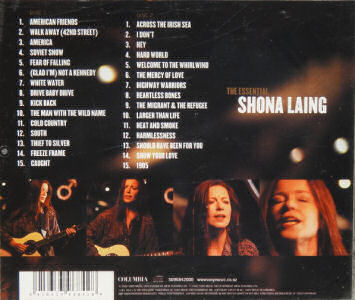 Shona Laing can also be found on the following compilations.