Salvation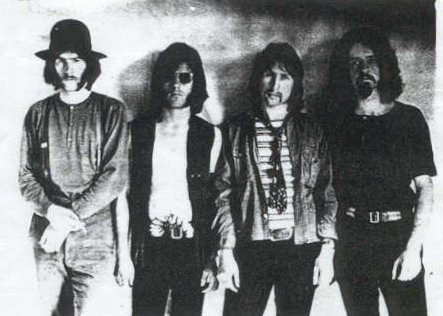 Line-Up:
Donal McKenzie (Bass Guitar / Keyboards / Saxophone / Vocals)
John Lloyd (Keyboards / Harmonica / Vocals)
Mick Waldegrave (Guitar / Flute / Vocals)
Warren Garvie (Drums / Vocals)
The Salvation were a Christchurch based rock group who released one single in 1969 on the Ventura label called "I'd Rather Be Asleep"/"Why".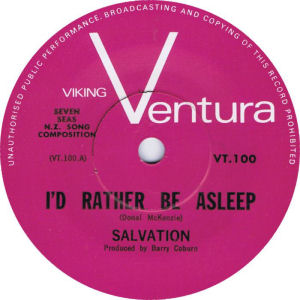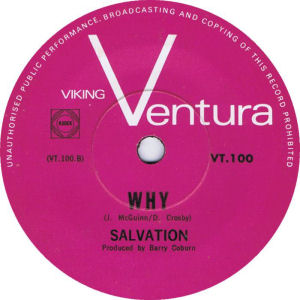 During their time, Warren was replaced by Donald Bean.
The group started in Christchurch as a blues band but gradually went off on to their own thing. They performed at the New Zealand Universities Arts Festival and proved very popular and were a great success. They were also popular in Dunedin and Palmerston North. Donal and Mick both came from Palmerston North, where they were educated, and proved very popular in a group called Grim Ltd. They came together to, in their own words, teach the peasants that there is more to music in New Zealand than the Top 20. Warren and John were both Christchurch locals, Warren being educated at St Andrew's College.
Other than their one single, they had a few unreleased tracks which have made it to the below compilations.
The Salvation can also be found on the following compilations.