Random Thoughts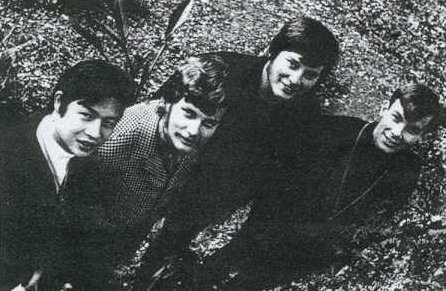 Line-Up:
Harry Mouton (Lead Guitar)
Ian Cowie (Organ)
Kevin Leong (Bass Guitar)
Brian Mouton (Drums / Vocals)
Random Thoughts were a Wellington pop group formed in 1968, using borrowed equipment. Kevin Leong had previously played with the Mustangs, and Harry Mouton was in a band called Chapter Two in Australia in 1965. They entered the Wellington "Battle Of The Bands" competition in 1968, although not placing, their popularity started to grow. In 1969, now with their own equipment, they entered again, this time placing third.
A recording contract was secured with the new Tree label, and in 1969 they released "The Trouble"/"Out Of Your Mind". After this single, Harry moved to Auckland and he was replaced by Kelvin Diedrichs, from Dizzy Limit.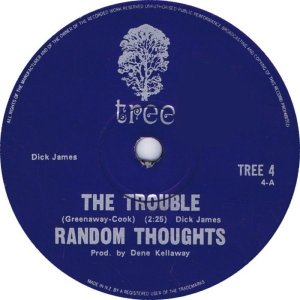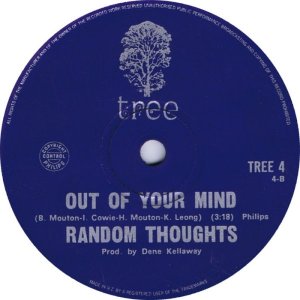 The group released a second single in 1970 called "The Only Living Boy In New York"/"Melody Fayre". "The Only Living Boy In New York" was also entered into the 1970 Loxene Gold Disc Awards, but was not a finalist.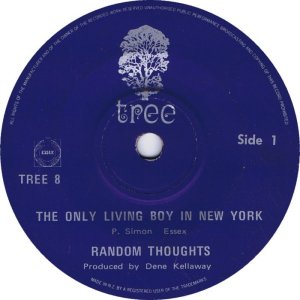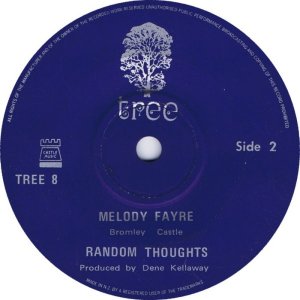 Late in 1970, Ian Cowie had decided to go overseas, so the group disbanded. Tree Records released an EP "The Only Living Boy In New York" by the group in 1972, which contained both of their singles.
Random Thoughts can also be found on the following compilations.