Principals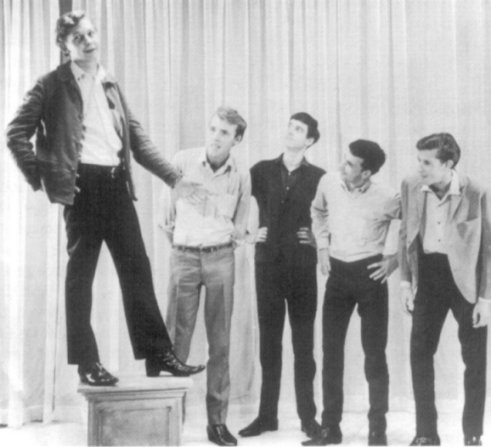 1966 L to R: Bob Graydon, Gary Fraser, John Melhop, Ray Morgan and Graham Dukeson.
Line-Up:
Gary Fraser (Lead Guitar)
Ray Morgan (Rhythm Guitar)
John Melhop (Bass Guitar)
Graham Dukeson (Drums)
Bob Graydon (Vocals)
The Principals were formed in Auckland in 1966. Gary Fraser, John Melhop and Bob Graydon had all previously been members of the Fendermen, and when that group folded in 1966, they all wanted to continue playing, so they set about forming a new group. They placed an advertisement in the newspaper for a drummer and a bass guitarist, and with Graham Dukeson and Ray Morgan responding, a new group Archimedes and the Principals was formed. This name was a bit of a mouthful, so by February 1967 they had shortened it to just the Principals.
John and Gary had written a number of their own compositions and they used to play these, along with a mixture of the current pop songs of the day at regular gigs in Auckland's western suburbs. Their originals went over well with their audiences, so they decided that they should try and record some of them. They approached a number of record companies and eventually Allied International were prepared to give them a go.
They chose "Women" backed with "Lord, Lord" for their first release in 1967. Ben Grubb from the Gremlins helped with the arrangement and the group was given the full publicity treatment by the record company. Even with an appearance on TV's "C'Mon" to promote it, the single didn't make much of an impact on the charts. Allied were still prepared to try another one, so they released "I Can't Stop"/"I'll Be Around", but it didn't do any better than the first one.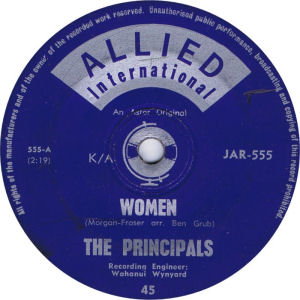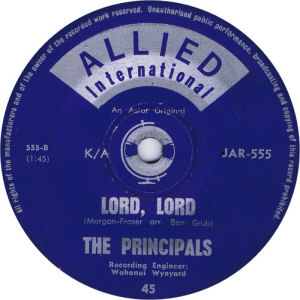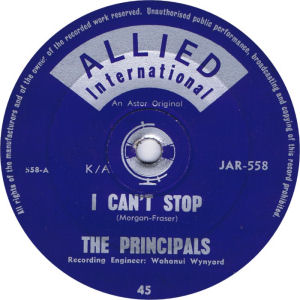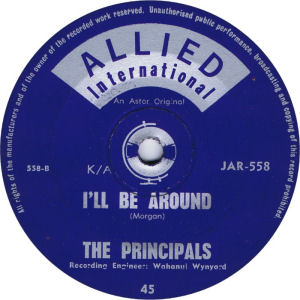 Another song called "I Know Somewhere", written by Bob Graydon was recorded ready for a third single, but the group split up and the single never eventuated.
Bob Graydon went on to join Humble Pie in early 1968.
The Principals can also be found on the following compilations:-