Peter Cape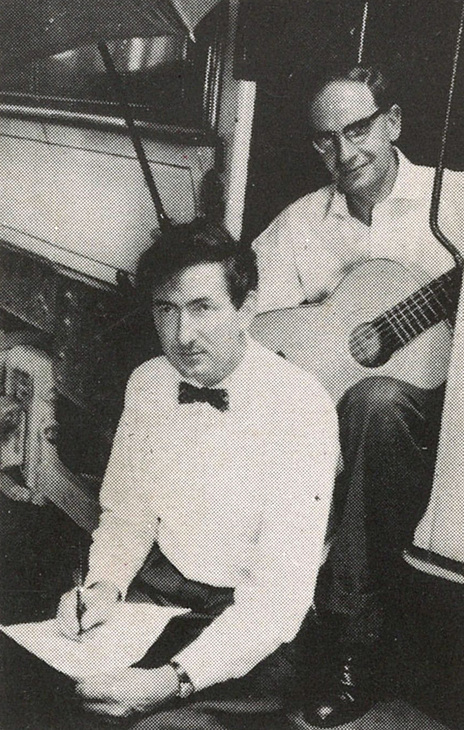 Peter Cape (left) and Don Toms
Peter Cape, was born in Helensville in 1926. He later moved to Wellington.
Cape had written poetry in his student days. The Wellington folk music scene, centred on downtown coffeehouses like the Monde Marie, presented new opportunities. Ballads penned by Cape found ready admirers among folkies receptive to New Zealand stories and accepting of his unusual singing voice (part lisp, part drawl). The songs also caught the attention of Tony Vercoe, director of the Wellington-based Kiwi Records, just as the label was searching around for idiomatic local material. English ex-pat civil servant and folk guitarist Don Toms was drafted in to help with musical arrangements.
One of his first and probably best known compositions was "Taumarunui (On The Main Trunk Line)". This was given to singer Pat Rogers, and released on his own Kiwi EP in 1960.
On the Kiwi label, he released three EP's, one in 1960, another in 1961 and the third in 1962. Peter Cape wrote all his own material, and was accompanied by Don Toms on guitar and June Toms on mouth organ.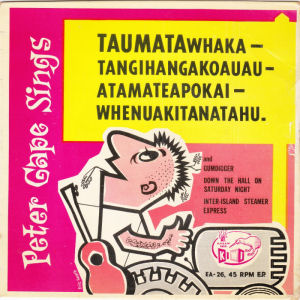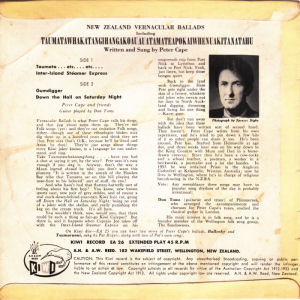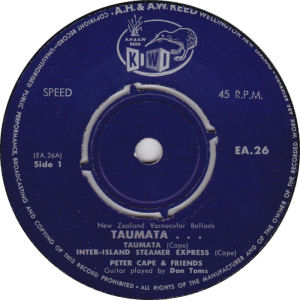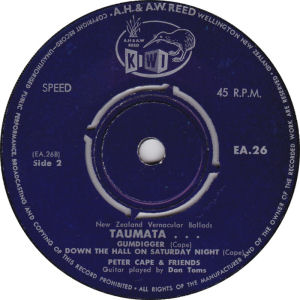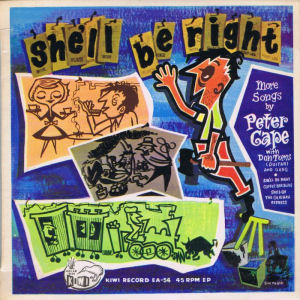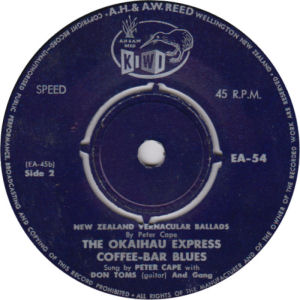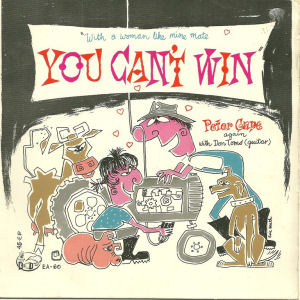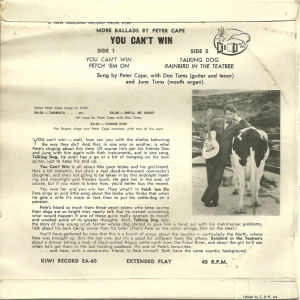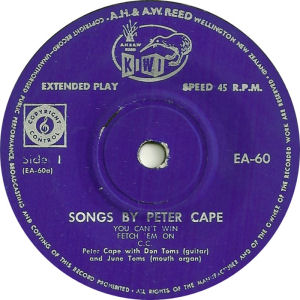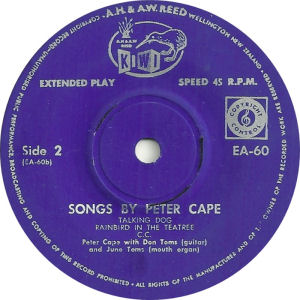 Peter Capeís ballads quickly found a national audience beyond the Wellington coffeehouse scene. His recordings were commercial hits, and each EP sold a minimum of 15,000-20,000 copies.
Peter moved on after these recordings and died unexpectedly in 1979 at the age of 53.
Peter Cape can also be found on the following compilations:-