Next Move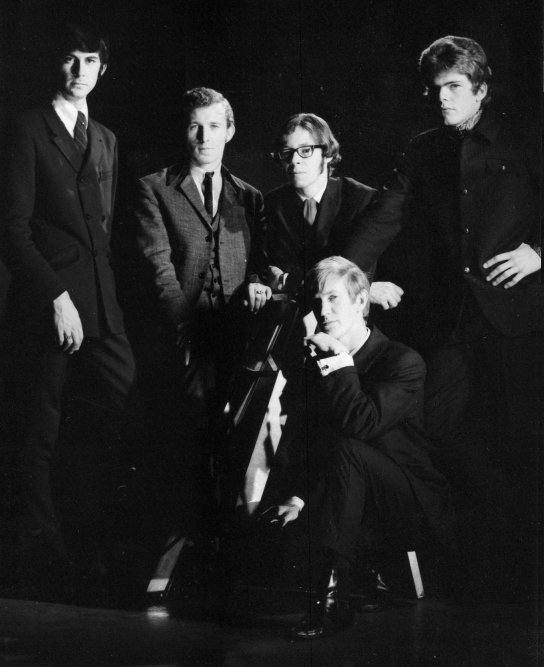 The Next Move (L to R): Dennis, Les, Noddy & Doug. Ross in front.
Line-Up:
Doug Baker (Lead Guitar)
Les Inwood (Vocals)
Ross Taylor (Bass)
Noddy (Drums)
Dennis Grant (Organ)
The Next Move was formed in Christchurch in 1967 by Ross Taylor, previously with the Raves. Doug Baker, originally from England, had been playing in various group there for many years. The Next Move started playing regularly at the Club Jamal in Christchurch. After four months they moved to the Mecca, and shortly after an offer came from Prestige Promotions, to share the resident position at the Monaco in Cathedral Square. They liked to differentiate themselves from other groups by playing tracks that were outside of the top 40, and supplementing these with some of their own compositions. Another venue that they also played at was the Plainsmen.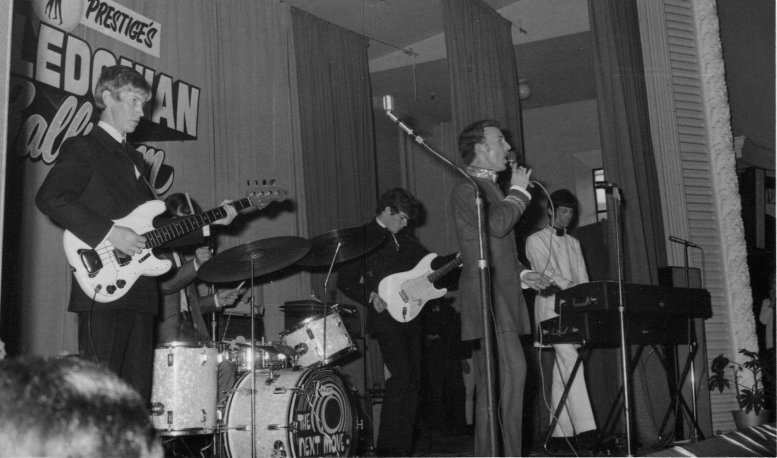 L to R: Ross, Noddy, Doug, Les & Dennis.
The Next Move were successful in winning Benny Levin's Christchurch "Battle Of The Bands" in 1968. In August 1968, the band travelled to Auckland to appear live on the popular TV show of the time, "C'Mon". They were the first South Island band to do so.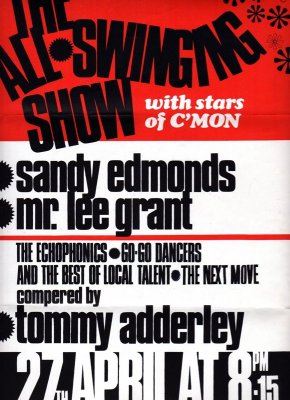 Majestic Theatre Concert Poster
Unfortunately the group never got to record, and in 1969 they disbanded, with Doug and Les going on to form Chapta. Dennis Grant went on to play in The Inspiration.
Thanks to Dennis for this information and please visit his website at http://dennisgrant.com.au/ for more info on the Inspiration and have a listen to his classic rendition of Procol Harum's "Whiter Shade Of Pale".
The Next Move can be found on the following compilation:-