Newsounds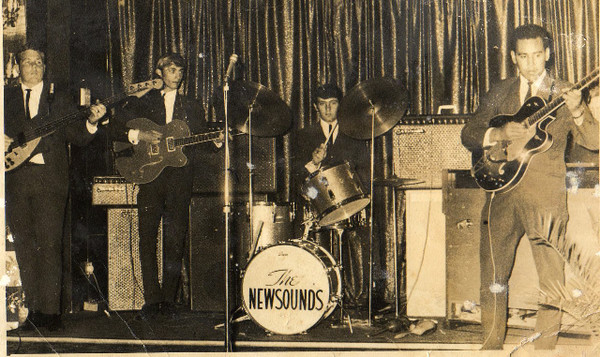 1966, Billy Belton, Ray Woolf, Ian Laird and Al Patchett
Line-Up:
Ray Woolf (Guitar / Vocals)
Al Patchett (Lead Guitar)
Billy Belton (Bass Guitar)
Rod Gibson (Saxophone)
Ian Laird (Drums)
Billy Belton formed the Newsounds in Auckland in 1965. Billy had played rhythm guitar with Freddie Keil and the Kavaliers, and when they disbanded he joined a group called the Wanderers where he played bass guitar. Renaming themselves the Bob D Five they included Tony Blomfield on guitar and Ian Laird on drums. When that band ended, Billy formed a new band called the Newsounds, to which Ian Laird also went. Al Patchett had previously been with the Al Paget Sextet.
Ray Woolf had been known to Billy since 1962, as they both were recording at Zodiac Studios at the same time. Ray had arrived from England in 1962 and within a few months he was recording as a soloist. By 1964 he had retired from the business, but in 1965, Billy changed that by including him in his new group.
The Newsounds was pretty much a soul / rhythm and blues outfit, playing the dance and club circuit around Auckland. They also made regular appearances at the Otahuhu Youth Club and the Papatoetoe dance hall.
Midway through the group's life, Laurie Simpson was added to the line-up on keyboards and during the last months of the band, Brian Biddick was added on trombone.
They only recorded one single for Zodiac. Called "All Night Worker"/"Over You", it was released in 1965. It wasn't a hit even though it should have been.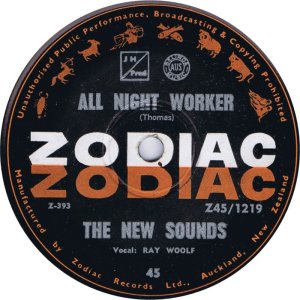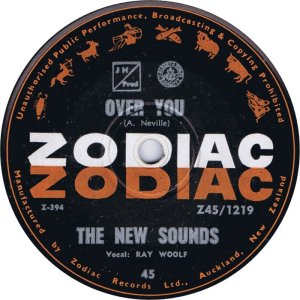 Not making enough money to survive as a group, they decided to disband in 1966.
Ray Woolf also recorded a single in 1966 that was released as Ray Woolf with the Newsounds on Zodiac called "The One In The Middle"/"Summertime".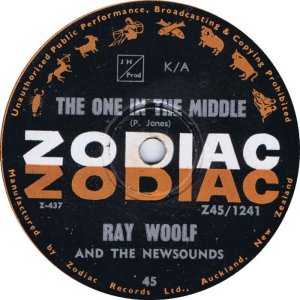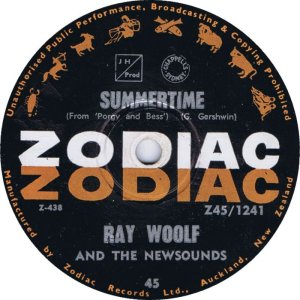 Billy Belton went on to form another band called the Avengers, with Tommy Ferguson as his vocalist. But when Tommy was taken by the Brew, Ray Woolf joined the Avengers and eventually they became Ray Woolf and the Avengers.