Newfolk
Line-Up:
Gerry Sword (Vocals)
Marion Carrigan (Vocals)
Veronica McCrane (Vocals)
The Newfolk were an Auckland folk group who performed during 1966 and 1967. They all met during their school years and found that they had a natural harmony together. Gerry had previously played lead guitar with the Green and Yellow.
The Newfolk enjoyed some television success and recorded three singles on the Decca label. The first in 1966 was "Today"/"Goodbye" followed by two in 1967, "Proud One"/"He's The One That I Love" and "Alone"/"Please Turn The Page".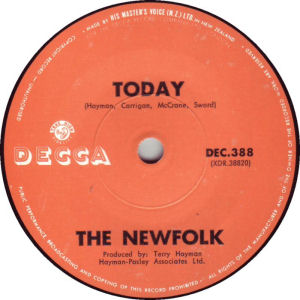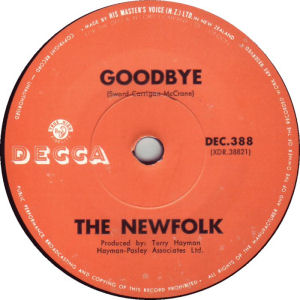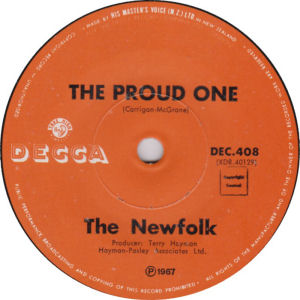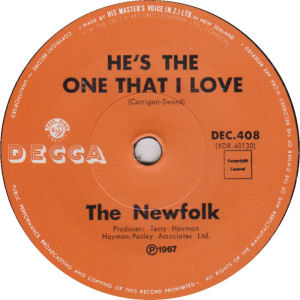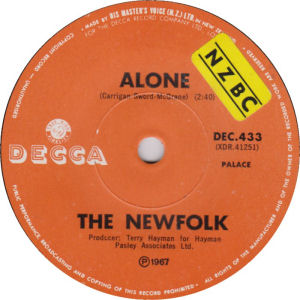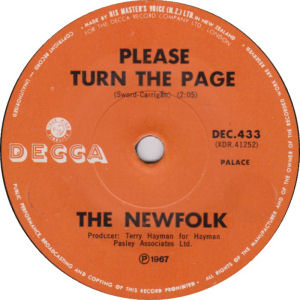 Gerry Sword released one solo single in 1969 on Zodiac called "Now She's Gone"/"Love Me". He was an accomplished tenor working in the cabaret scene and a regular on the TV show "C'mon".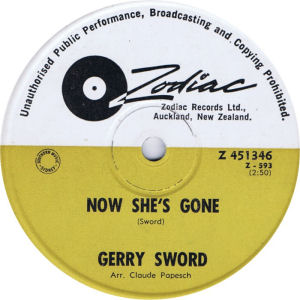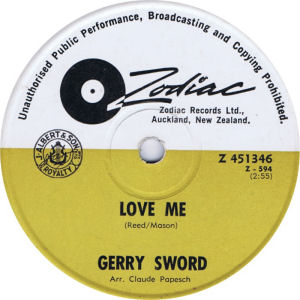 By the early 70's, Gerry had relocated to Australia and after stints with the Australian Opera, the University Of California Choir, the Victorian State Opera, Canterbury Opera, and the Melbourne Philharmonic, he joined Tenor Australis, a trio singing operatic versions of Australian folk songs. He then went on to pursue a career in the executive side of the music industry.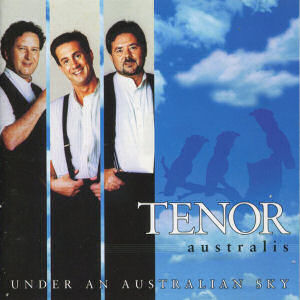 The Newfolk can also be found on the following compilations:-