Minutemen
Line-Up:
Alan McEwan (Lead Guitar)
Steve McEwan (Vocals)
Dennis Shearer (Bass Guitar)
Allan Milne (Drums)
Wayne Black (Guitar)
The Minutemen were an Auckland based pop group who recorded three singles during their time. The first in 1965 was "You Told A Lie"/"I Had You". This was followed in 1966 by "House Of Mildoom"/"Be True To Me", both singles being on the Allied International label. A switch to Zodiac for their last single, produced "Lament Of A Clerical Worker"/"Cinderella" in 1966.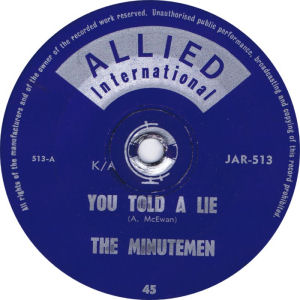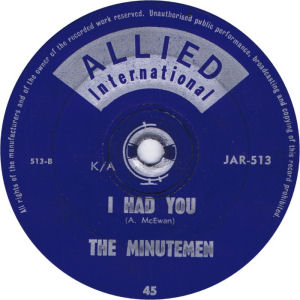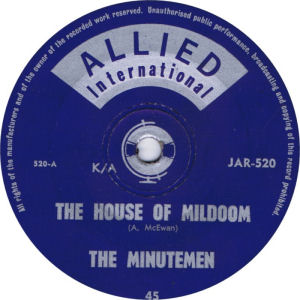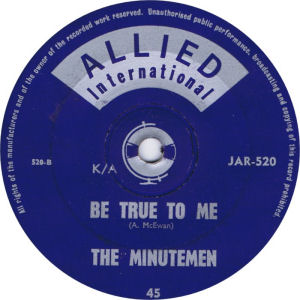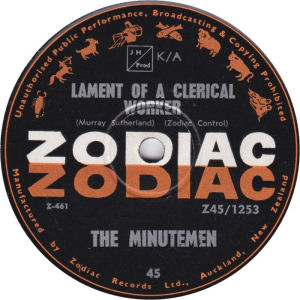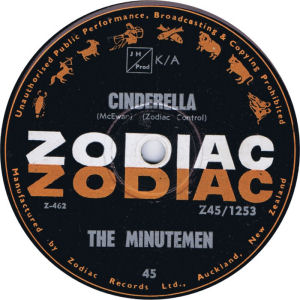 Initially they played gigs within the area of the RNZAF bases, Whenuapai and Hobsonville, finally playing the Auckland scene, including two prominent Auckland niite clubs, the Galaxy and the Top 20.
During this period, Dennis was replaced by Graham Leaf on bass guitar. Just prior to the Zodiac era, Paul Nickless joined the group, replacing Wayne Black on guitar. While he was there, Allan Milne left the band and Steve McEwan sat in the drummers seat until the band broke up.
The Minutemen can also be found on the following compilations:-