Ian Saxon and the Creditors / Sound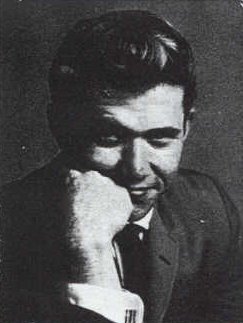 Ian Saxon was a pop vocalist from Auckland. He released one single in 1965 called "I'm Getting Better"/"He Gives Me Love" on the Viscount label. The record was released as by Ian Saxon and the Creditors. In those days Ian also did a lot of compeering, including the touring Peter Posa Show in 1965.
By the end of the sixties, Ian had moved to Australia, where he formed a group called Ian Saxon and the Sound. This group included Ian on guitar ands vocals, Colleen Hewitt on vocals, Geoff Oakes on saxophone, and Graham Trotman on drums. Colleen Hewitt went on from this group to become a very popular soloist in Australia, reaching number 2 on the charts there twice with the songs "Day By Day" and "Dreaming My Dreams With You".
Ian Saxon and the Sound released two singles in 1970, "Home Cooking"/"I'm Satisfied" and "Brother Where Are You"/"Love Doesn't Always Find A Way".
After this Ian made an even bigger name for himself by hitting the headlines as a result of drug dealing.