Gwynn Owen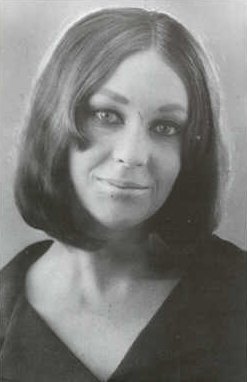 Gwynn Owen was a pop vocalist from Wellington, regarded by many as the best woman singer of the sixties in that part of the country. She had a very powerful voice that could manage a wide vocal range, as was evidenced by the singles she released.
Gwynn recorded for HMV releasing two singles in 1966 called "In My Room"/"Treat Him As I Would" and "That's When Happiness Began"/"Take A Look". One more single came in 1967 called "This Place"/"Hard Lovin' Loser". Her first two singles featured well on the Wellington local charts.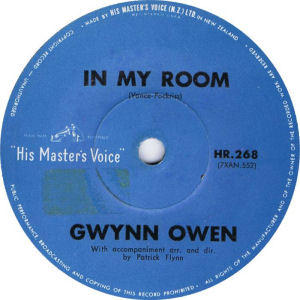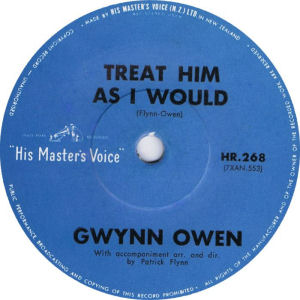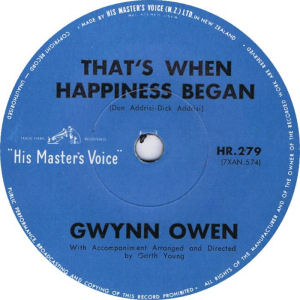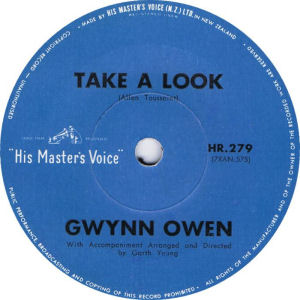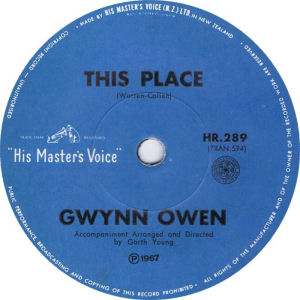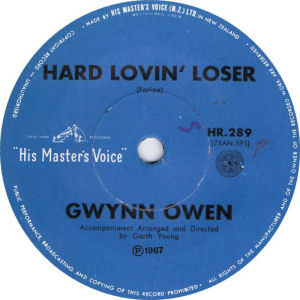 In 1966 Gwynn was also invited to play a part in the local movie "Don't Let It Get You" that starred Howard Morrison.
After her third single in 1967 she moved to Auckland to settle and raise a family. Gwynn did release one more single in 1969 on the Sounds Of Now label called "Games People Play"/"Son Of A Preacher Man".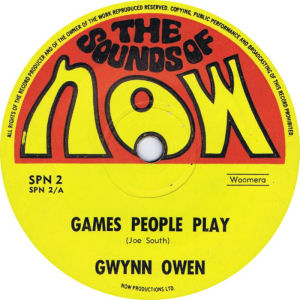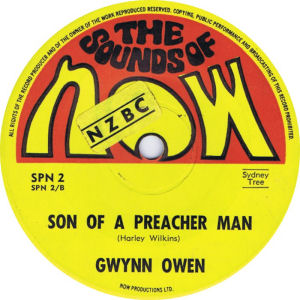 Gwynn Owen can also be found on the following compilations:-