Gutbucket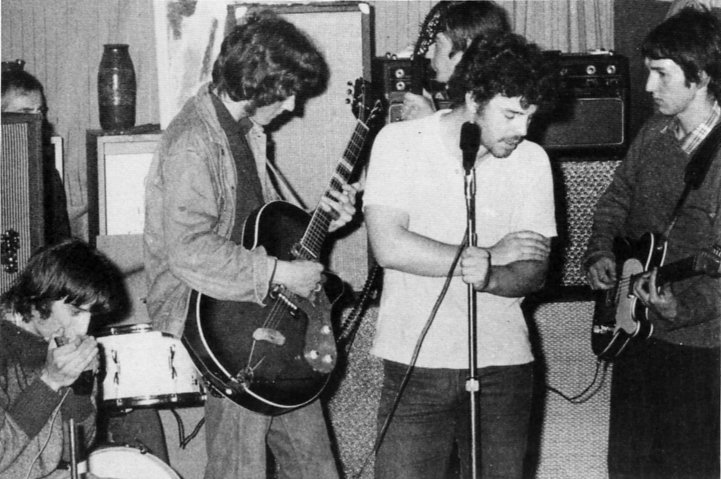 L to R: Bill Lake, Lawrence Cooper, Steve Hemmens, Rick Bryant and Bernard Schmidt. Mike Fullerton is obscured back left.
Line-Up:
Steve Hemmens (Bass Guitar)
Lawrence Cooper (Guitar / Vocals)
Bernard Schmidt (Lead Guitar)
Mike Fullerton (Drums)
Rick Bryant (Vocals)
Gutbucket were a Wellington blues band. They evolved from New Plymouth's Revised Edition, who consisted of Owen Christiansen on vocals, John Fahy and Bernard Schmidt on guitar, Steve Hemmens on bass and Mike Fullerton on drums. Revised Edition had quickly established themselves as being New Plymouth's top blues band. In late 1968, Hemmens and Fullerton enrolled at Wellington's Polytech, so the group disbanded. Christiansen moved to Auckland where he joined the Challenge. Fahy was unfortunately killed in an auto accident in Australia, during a holiday.
While at the Polytech, Hemmens and Fullerton teamed up with Lawrence Cooper and then asked Bernard Schmidt to join them to complete the line-up of their new group, which they called Gutbucket. They only gigged occasionally but did build up a fanatical following. Boasting a particularly vicious twin-guitar attack, and with a tight rhythm section in support, the only thing lacking was a strong vocalist and in mid 1969 that situation was resolved when Rick Bryant would sometimes join them after the demise of his current group, Original Sin.
Gutbucket's repertoire was mainly culled from the bluesmen of Chicago and they proved very popular around the lower North Island. As is the very nature of blues, most of the time whenever Gutbucket played, they were just jamming. Often found when Rick was singing, would be Bill Lake huffing and puffing on an assortment of mouth-organs.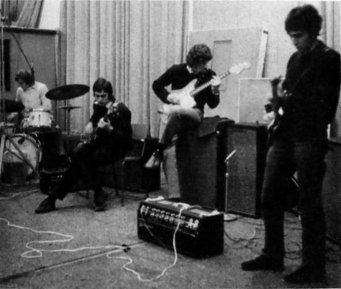 L to R: Mike, Steve, Lawrence and Bernard.
They recorded one single for the Tree label in 1970 called "Wild About You"/"Spanish Blues". The two tracks from this single later appeared on an EP called "Blues" in 1972, which also contained songs by the Supernatural Blues Band.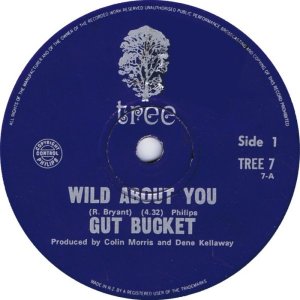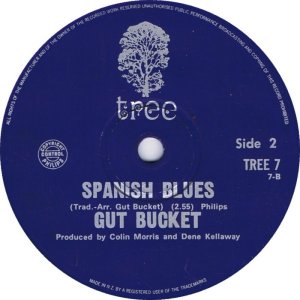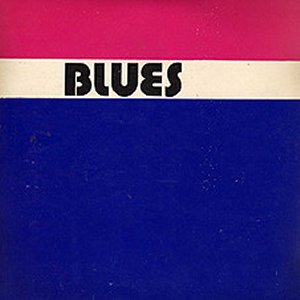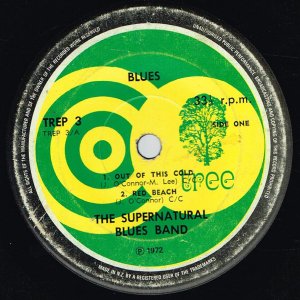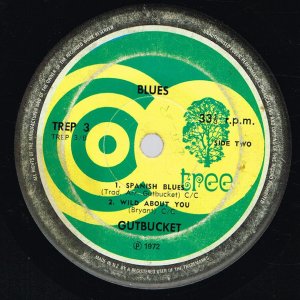 Gutbucket called it a day in mid 1970. Rick Bryant and Mike Fullerton went on to join Mammal. By 1972 Steve Hemmens had also joined them.
Gutbucket can also be found on the following compilations.