Caroline Ramblers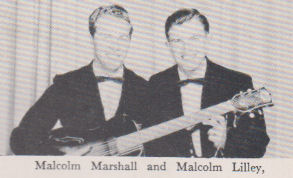 Line-Up:
Malcolm Marshall (Guitar / Vocals)
Malcolm Lilley (Vocals)

The Caroline Ramblers, were a Timaru country and western group. They met while studying at Timaru High School.
In 1963, they recorded an EP for HMV. They were accompanied on the recordings by Slim Dorward on bass and Jim Baker on guitar.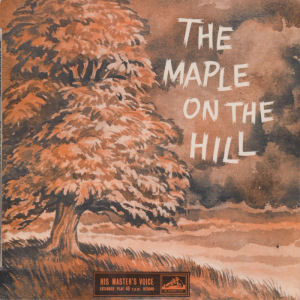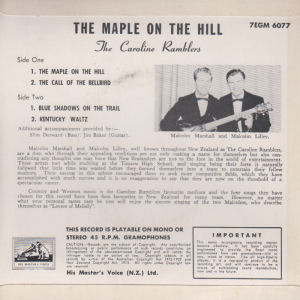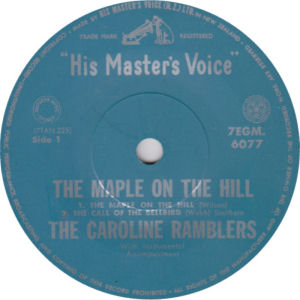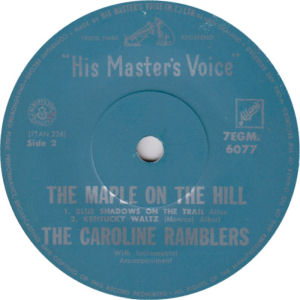 In 1964, they added Dave Johnston on lead guitar and Jim Morrison on steel guitar. Another EP was released with this line-up.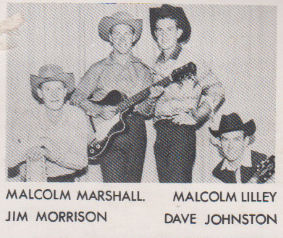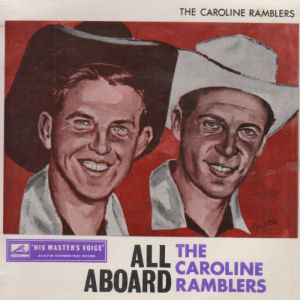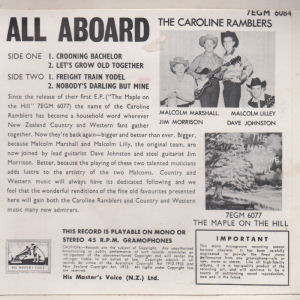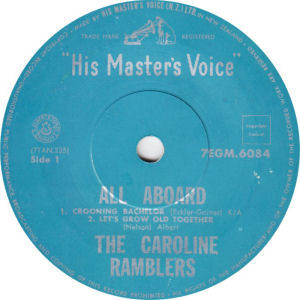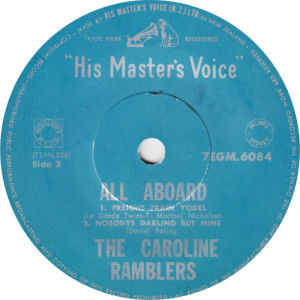 By 1967, they had switched to the Salem label and released an EP and an album of Country & Western hits.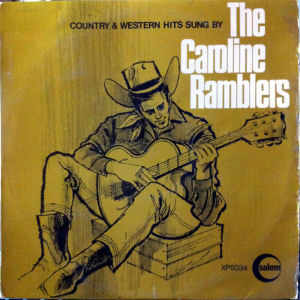 In 1979, Malcolm Marshall released an album under the name, Smokey Marshall for Music World.