Carol Davies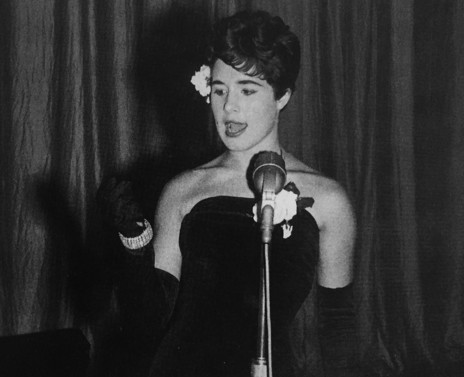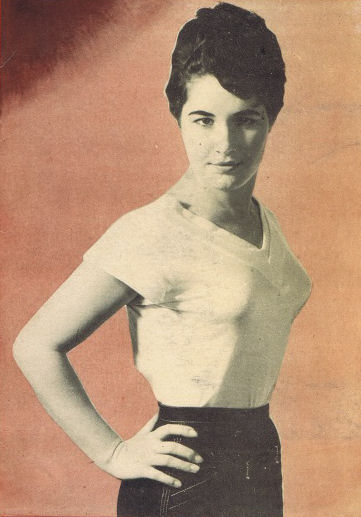 Carol Davies was a popular live performer at the Jive Centre and local youth clubs in Auckland, where she regularly belted out the current hits of American chart topping songstresses like Connie Francis and Brenda Lee.
Carol's mother approached Phil Warren, owner of Prestige Records, and asked him to have a listen to her daughter. Phil Warren had been promoting his star Johnny Devlin and His Devils around the North Island, and felt that his show also needed a female touch. The timing couldn't have been better. Phil booked 18 year old Carol Davies as a support act for Johnny's 1958 nationwide tour.
In 1959 she recorded two singles and an EP for the Prestige label. On these recordings she was backed by the Halo's.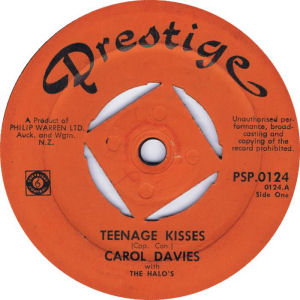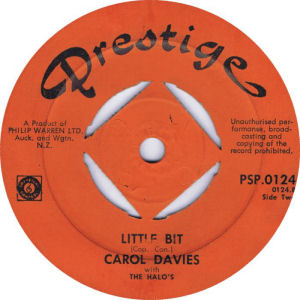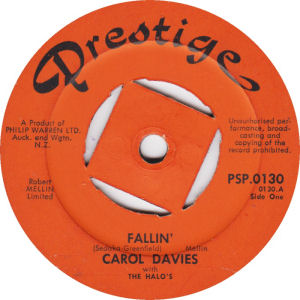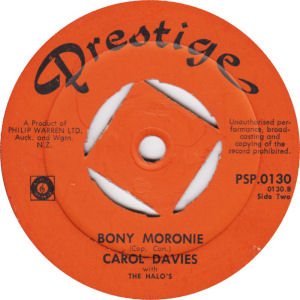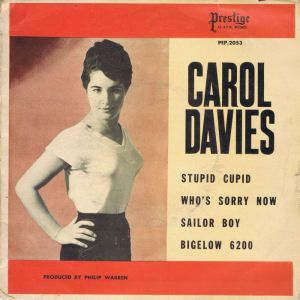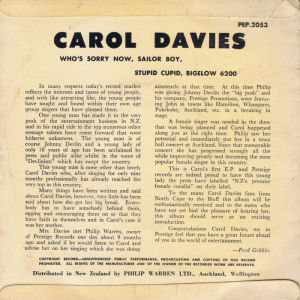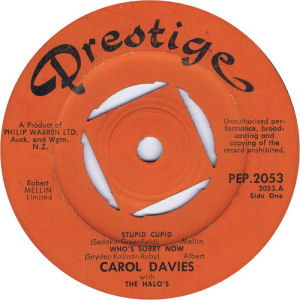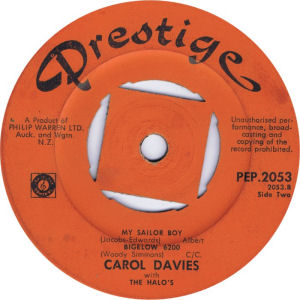 The Johnny Devlin show continued over to Australia where they played on Johnny O'Keefe's TV show, "Six O'Clock Rock". Jimmy Sloggett was a part of Johnny O'Keefe's backing band, the Dee Jays. It was while he was playing on one of those shows that he met Carol, and three years later they were married.
In 1963 they moved back to New Zealand and the Jimmy Sloggett story began.
Carol and Jimmy had three children, Leesa, Kristy and Matthew.
Carol recorded two more tracks for Viking, in 1964 and the master tapes were leased to Philips, who released the single.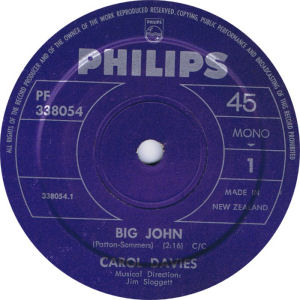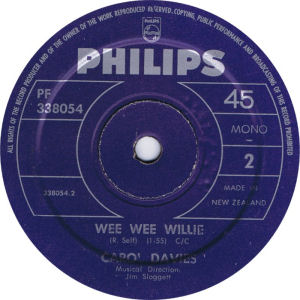 Carol, who was on top of her game after Devlin's Australian tour, was in demand once back in New Zealand and sang on the most famous local TV pop show, C'mon (1967-69), fronted by Pete Sinclair. While Carol was on centre stage, Jimmy, as musical director, and his sax were right there behind her.
In 1969 one last single came on Festival. "Sweet Nothin's" and a re-recording of her first song "Little Bit", backed by the Band-Its.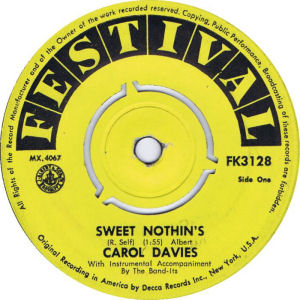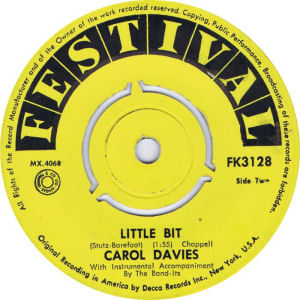 Son Matthew became a musician and worked with Jimmy, writing and producing countless soundtracks and jingles, among them the Meadow Lea margarine jingle, 'You Oughta Be Congratulated', and the World Series Cricket theme, 'C'mon Aussie C'mon'.
Carol Davies can also be found on the following compilations:-