Dorothy Brannigan
Extract from "Blue Smoke" by Chris Bourke.
Dorothy Brannigan began as a violinist, in a family that contained itsown chamber group, giving camp concerts during the war as the Diggle String Quartette. Church choir and light opera performances led to radio work on 1ZB, as a vocalist with John MacKenzie and Maurice Tansley, and as a violinist with the station's orchestra and dance band. She released twenty two sides with Tanza, many of them smooth, country-pop duets with Buster Keene (the pseudonym of the Knaves' Doug Mowbray).
Brannigan had a warm, confident voice with clear enunciation that, in her duets, conveyed farm-girl wholesomeness rather than a knowing sassyness. While the trained exactness of her tone keeps her solo ballads earnest, the duets benefit from a subtle humour. The pair's biggest hit was a cover of "Seven Lonely Days", but she was perhaps best known for her cover version of the song that epitomised the sanitised novelty pop of the early 1950's, "Doggie In The Window", in which, once again was a duet with another young Tanza star, Mary Feeney.
Below are all her records. On some, she only appeared on one side. All records were 78RPM's, with only "Seven Lonely Days"/"Detour" being released on 45RPM as well. The images for the 1953 Tanza Z166 are missing at this point. This record was A:Side Buster Keene with The Lloyd Sly Quartette, "Don't Look Now" and the B:Side Buster Keene & Dorothy Brannigan with the Astor Trio "A Full Time Job".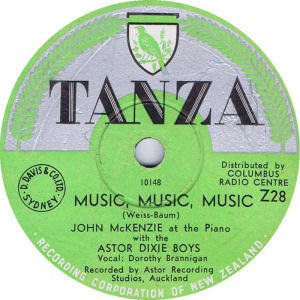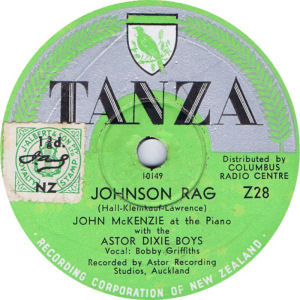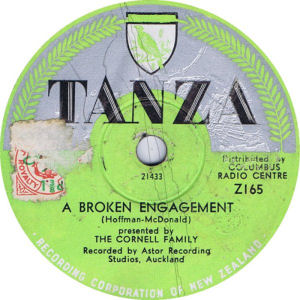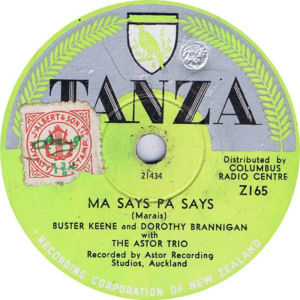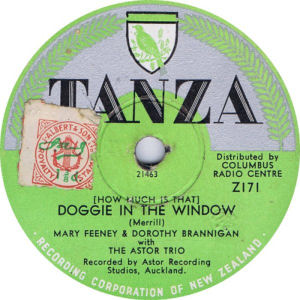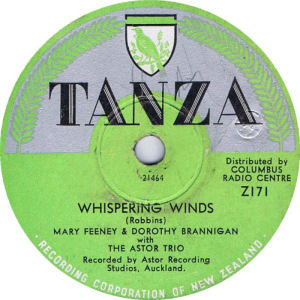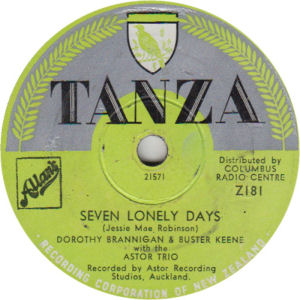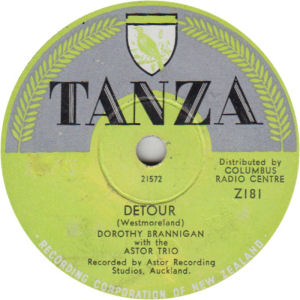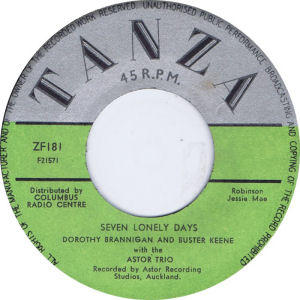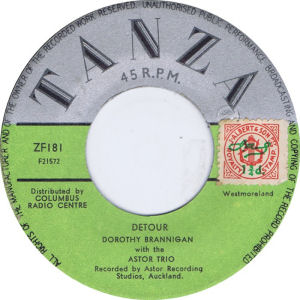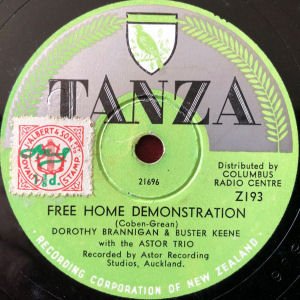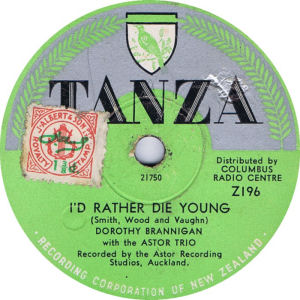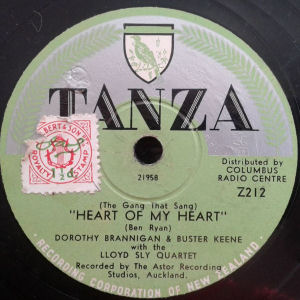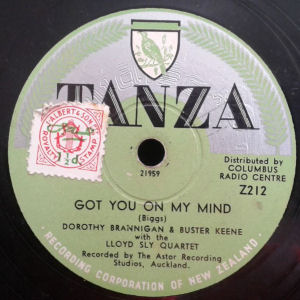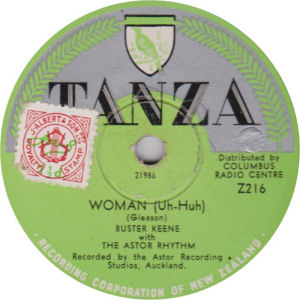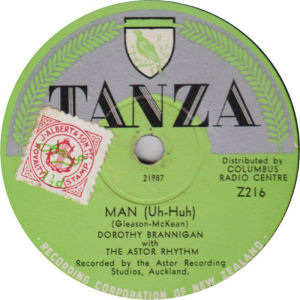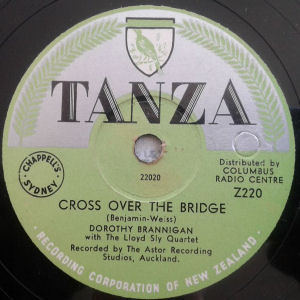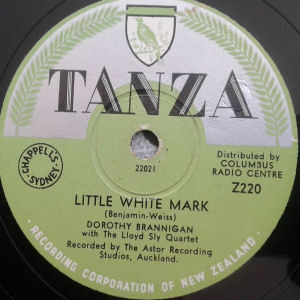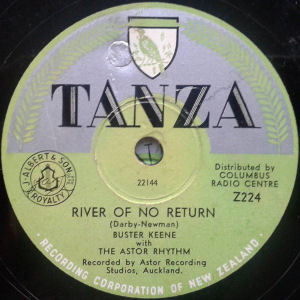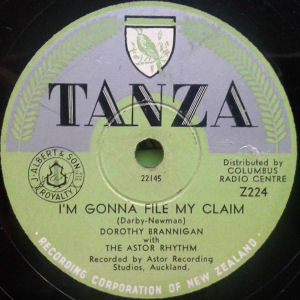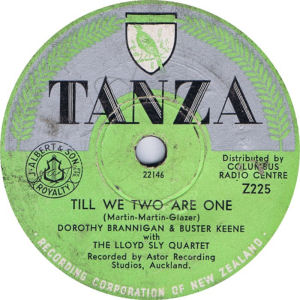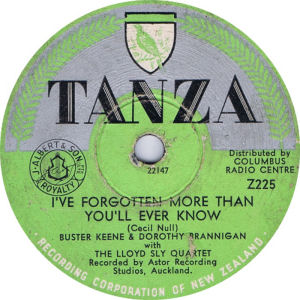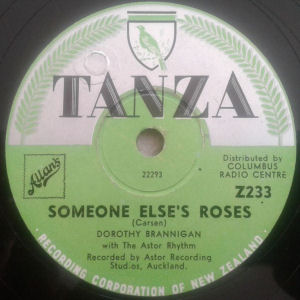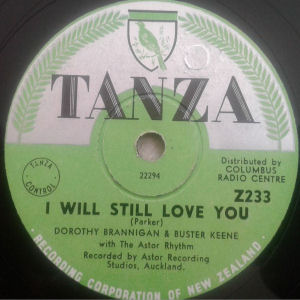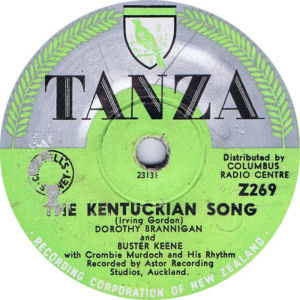 Dorothy Brannigan can also be found on the following compilations:-