Millie Bradfield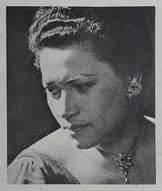 Millie Bradfield was born Amelie Penney in Awanui on 27 February 1931. Initially raised by her grandparents in Mitimiti, at age four she was reunited by her mother in Matata. There were other shifts, including three years at St Joseph's, the Māori girls' boarding school, but by 1941 Millie Bradfield was living in Auckland, where she finished her schooling and joined the workforce at a shoe store. Millie had always enjoyed singing in school choirs but her entry into the entertainment industry was a result of her dancing abilities. A keen exponent of the hula, in 1949 she successfully auditioned for a South Island tour with Rodney Farrey's Hawaiian Show. The guitarist was a quiet pākehā fella named Johnny Bradfield. They married in January 1950 and the kids, five daughters, started arriving in November 1950, Linda, Mary, Anne, Janette and Michelle. All of them, to varying degrees, embraced music, notably Mary, who became a member of the Fair Sect.
Raising the family put an end to her dancing career, so she started singing at home along with Johnny's guitar playing. Johnny was playing in a band at The Arabian Nightclub, so on occasions Millie would get on stage and sing a few songs. The couple's residency at the Arabian lasted for several years. The Bradfields, particularly John, were regulars at Auckland Town Hall concerts, and Millie made several television appearances.
In 1956, Millie recorded a "Keep Your Eyes On The Hands" on the Tanza label as part of a number of songs being recorded by the Bill Wolfgramm Group.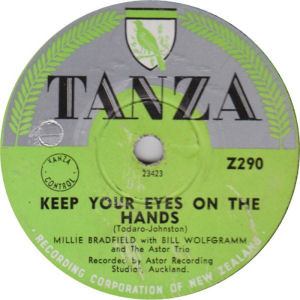 The first album by the Bill Wolfgramm Group, "The Musical Moods Of Bill Wolfgramm" was released in 1960. It contained one track sung by Millie, "Shining Waters". This song was released by HMV as a single, with another song by The Litia Daveta Group, on the reverse.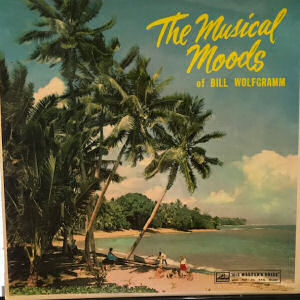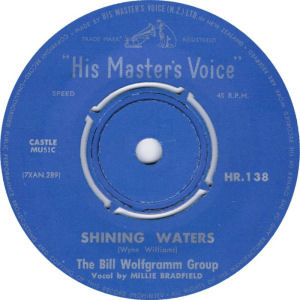 Recordings were few, but the following year she received a full credit on Wolfgramm's follow-up album, "Songs and Rhythms of the Islands". Six of the twelve tracks had vocals by Millie, one of which was her song from 1956.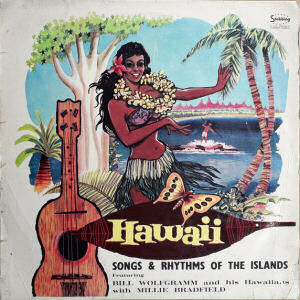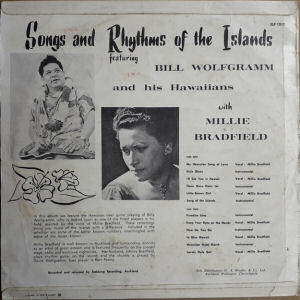 During the 60's there was a reduced demand for jazz singers and only a few cabaret outlets survived. Millie and Johnny managed to keep getting gigs and by the end of the 60's they took up a lengthy residency at the Sorrento Nightclub. In the 1980s the Bradfields enjoyed another lengthy residency at Carthew's on Ponsonby Road. In the 1990s occasional gigs at The Alhambra, also on Ponsonby Road, led to a Saturday night residency between 1995 and 2001.
Johnny's health deteriorated after this and he died in September 2007. Millie took to the microphone one last time at his wake, herself passing away on 28 August 2013, aged 82.
Millie Bradfield can also be found on the following compilation:-