1972 Round 2
Levin

Round Two: LEVIN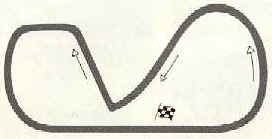 13th Levin International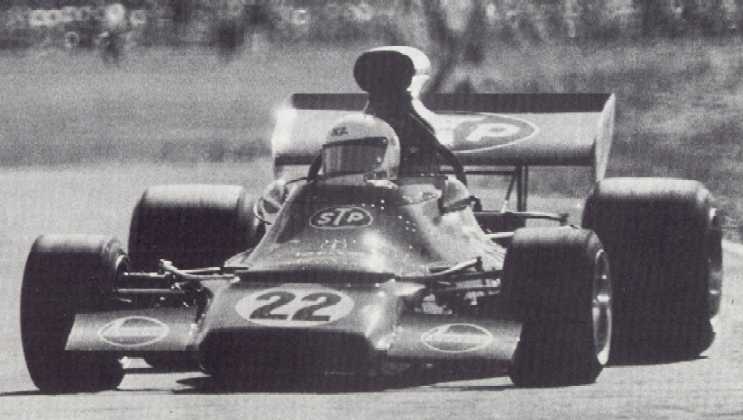 Graham McRae lead all the way from pole position.
Averaging a record 92.359 mph in his Leda GM 1 Chev, Graham McRae won the Winfield '72 Tasman International at Levin on 15 January. McRae, who gained pole place for the 63-lapper with a 43.9 sec qualifying time, which he repeated for a race lap record, doubled the field, except for Frank Matich (Matich A50 Repco) who finished second, 39.4 sec in arrears. Third was Mike Hailwood (Surtees TS8A Chev) on 62 laps, as were fourth and fifth finishers, Max Stewart (Elfin MR5 Repco) and Teddy Pilette (McLaren M10B Chev). Sixth, on 61 laps, was David Oxton (Begg FM4), who scored the first Tasman point ever for the marque established by Southland constructor George Begg. McRae led from the rolling start but spun on oil in lap 3 and dropped to third behind Matich and Frank Gardner (Lola T300 Chev). He resumed the lead he was not to relinquish in lap 8, the round in which Gardner crashed so heavily that his car was out for the remainder of the New Zealand series. The winning time of 48 min 34.5 sec was 1 min 34.3 sec less than the previous record, set in 1969 by Chris Amon (2.4 Ferrari V6). McRae's lap record was a tenth of a second below the 1971 figure he set in his race-winning McLaren M10B Chev.
McRae, Gardner, Hobbs, Matich and Hailwood were the more prominent contenders who turned in some unofficial training on a clean but rough track two days before the race. Without fuss, McRae came down to 43.8 sec after a few laps, a fifth of a second better than his 96.136 mph 1971 race lap record. Gardner did a 43.9, David Hobbs (McLaren M22 Chev) 44.6, Matich 44.7 and Hailwood 44.8, according to a number of reliable watches. By Friday the track, with a coating of oil and rubber, plus some heat later in the day, was slicker and slower for the four short official timing sessions. McRae gave the early one a miss, but did 43.9 sec without much trouble. Gardner, who was unable to trace an electrical fault, produced 44.3 and was given second fastest time of the day. Overnight the timekeepers checked their sums and decided that Matich, who had spent more time in the paddock than on the track, had actually returned a 44.2 sec lap, so he was promoted to join McRae in the front row on race day. Best of the rest were Hailwood (44.7), Pilette (44.8) with Hobbs and Kevin Bartlett (McLaren M10B Chev) on level pegging at 45 sec. Some drivers were uptight about safety arrangements after the Grand Prix tragedy and there were some grumbles about promoter Syd Jensen's new cable and diamond wire mesh safety fence, designed to contain erring cars at more hazardous sections of the circuit. Race day incidents showed the grumbles were unjustified.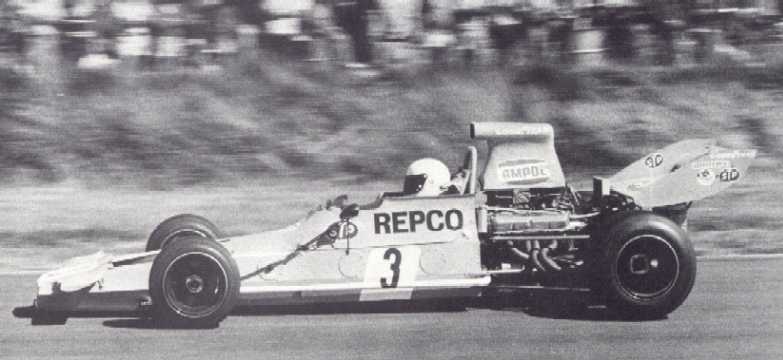 Frank Matich took 2nd place in the Matich-Repco A50.
Both Repco V8s that threw rods at Pukekohe (Radisich and Matich) were replaced for Levin. Francevic was unable to practice but was allowed to start from the back of the grid. The grid was as follows:- McRae, Matich, Gardner, Hailwood, Pilette, Hobbs, Bartlett, McCormack, Noyes, Oxton, Smith, McConnell, Stewart, Cooper, Radisich, Robertson and Francevic.
There were about 15,000 people on hand to see the race start in blistering sunshine. The seventeen cars came round in perfect formation and the starter let them go first time. McRae out-accelerated Matich, Gardner, Hailwood, Pilette, Bartlett, John McCormack (Elfin MR5 Repco) and Oxton into the first sweeping left-hander. McConnell retired when a sudden leak deposited his entire oil load onto the approach to the sweeper, leaving Cooper and Smith to both go spinning around. Robbie Francevic (McLaren M10A Chev) arrived as Cooper got going but Smith failed to make it as Francevic struck him. Momentum carried both cars into the safety fence which held them, fortunately, and the drivers walked away.
McRae streaked away from Matich and Gardner and by the time this trio had completed the first lap there was a gap back to Hailwood. The order was unchanged at the end of the second lap, but in the third McRae skated off the track. He resumed behind Matich and Gardner but still reasonably well clear of Hailwood. McRae proceeded to pick off Gardner and Matich in short order, taking them both in cool style on the outside near the conclusion of the left-hand sweeper, one of the most hazardous passing sections of the track. The Leda was back in front before the end of lap 7 and going away from the Matich A50 and Lola T300. In the next round Gardner's engine apparently cut and sent him off the track in a cloud of dust. The Lola was wrecked against the safety fence, but Gardner walked away.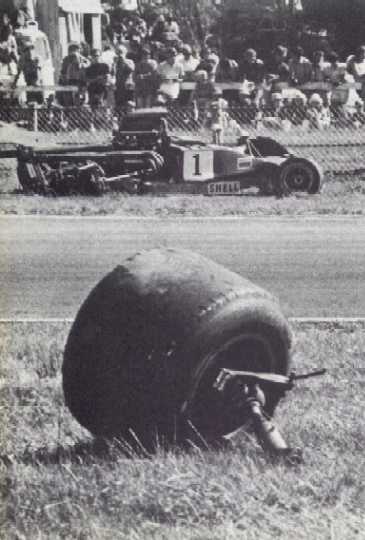 Gardner's T300 after hitting the safety fence.
Now the order was McRae, Matich, Hailwood a couple of hundred yards back, then a short gap to Pilette, Bartlett, McCormack, Hobbs, Oxton and Max Stewart (Elfin MR5 Repco). After twelve laps McRae led Matich by 2.5 sec. Hailwood was 4.5 sec farther back and led Pilette and Bartlett, who were in close line astern. Then there was a gap to McCormack, Hobbs and Stewart. Oxton was next, but had drifted a little.
McRae was circulating in the low 46 sec figures and after fifteen laps was 5 sec clear of Matich - which in terms of distance meant the better part of the length of Levin's main straight. By lap 25 the margin had widened to 11 sec, with another 6 sec back to Hailwood. In the next lap McRae doubled Oxton who was running about ninth. Stewart had moved up to be fifth behind Bartlett. Pilette, McCormack and Hobbs were some distance back.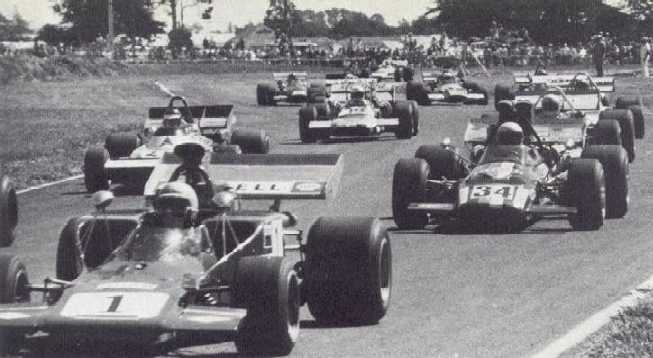 Parade lap. Gardner (1) Pilette (34).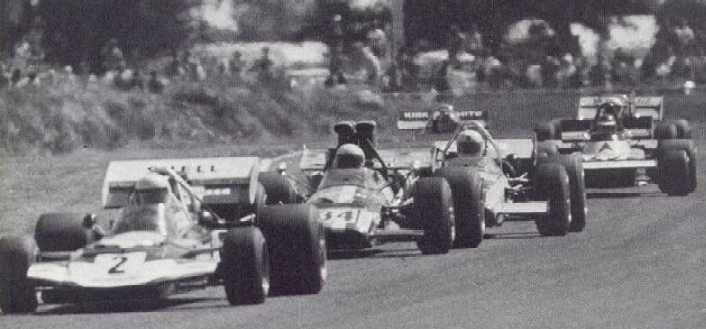 Racing, with McRae, Matich and Gardner already gone. Here Hailwood and Pilette lead the next bunch.

At lap 40 the order remained unchanged and McRae lapped Hobbs, then lying sixth. In lap 44 Bartlett retired with a broken engine and the order was McRae by a country mile, Matich, Hailwood, Stewart, Hobbs, Pilette, McCormack and Oxton.

When McRae completed his fiftieth lap he was 22 sec ahead of Matich and in this round he lapped Stewart, who was running fourth. Matich was 8 sec ahead of Hailwood, who for a while had looked as if he might have a go for second place, but had apparently decided it was better to be sure of third than sorry.

For the remainder of the race McRae held his station and wrapped up his win by doubling Hailwood in the last round. McCormack stopped for a tyre check and lost ground to Oxton. Then Hobbs lost his chance of a single Tasman point when he stopped to have a wheel tightened. By the time he resumed Oxton, Evan Noyes (McLaren M18 Chev), McCormack, Frank Radisich (McLaren M10B Repco) and Baron Robertson (Brabham BT23C FVC) had all gained a place. Oxton's drive into sixth and first resident Kiwi was smooth and experienced and was a warning to the overseas contingent that New Zealand could build cars to challenge the best.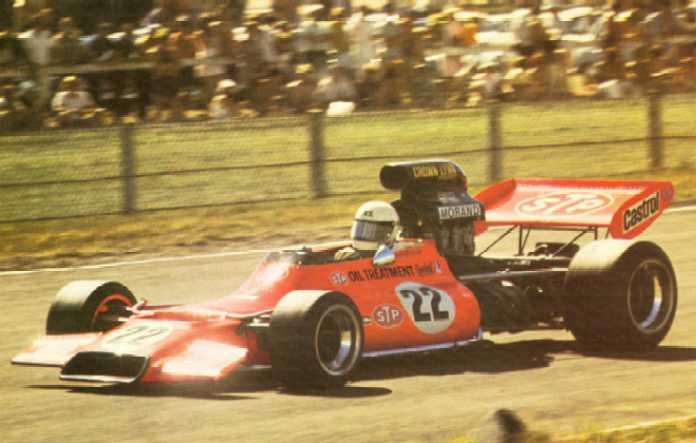 Race winner McRae in the Leda GM1.
13th Levin International
Date: 15th January 1972
Venue: Levin
63 laps of 1.92kms (120.69kms)
Result
Driver
Nat
Car
Laps
Time
1
Graham McRae
NZ
Leda

GM1 /

Chevrolet 4995cc

V8

63
48m 34.5s
2
Frank Matich
Aust
Matich

A50 /

Repco 4994cc

V8

63
49m 13.9s
3
Mike Hailwood
UK
Surtees

TS8A /

Chevrolet 4995cc

V8

62

4
Max Stewart
Aust
Elfin

MR5 /

Repco 4994cc

V8

62

5
Teddy Pilette
Belg
McLaren

M10B /

Chevrolet 4995cc

V8

62

6
David Oxton
NZ
Begg

FM4 /

Chevrolet 4945cc

V8

61

7
Evan Noyes
USA
McLaren

M18 /

Chevrolet 4995cc

V8

61

8
John McCormack
Aust
Elfin

MR5 /

Repco 4994cc

V8

61

9
Frank Radisich
NZ
McLaren

M10B /

Repco 4994cc

V8

60

10
Baron Robertson
NZ
Brabham

BT23C /

Cosworth 1791cc

4cyl

60

11
David Hobbs
UK
McLaren

M22 /

Chevrolet 4995cc

V8

60

12
Garrie Cooper
Aust
Elfin

MR5 /

Repco 4994cc

V8

59

Ret
Kevin Bartlett
Aust
McLaren

M10B /

Chevrolet 4995cc

V8

43
Engine
Ret
Frank Gardner
Aust
Lola

T300 /

Chevrolet 4995cc

V8

9
Accident
Ret
Ken Smith
NZ
Lotus

69B /

Hart 1860cc

4cyl

1
Accident
Ret
Robbie Francevic
NZ
McLaren

M10A /

Chevrolet 4995cc

V8

1
Accident
Ret
Dave McConnell
Can
GRD

2 /

Hart 1996cc

4cyl

0
Oil Leak
Fastest lap: G. McRae, 43.9 sec. (Record)