1968 Round 3
Wigram

Round Three: WIGRAM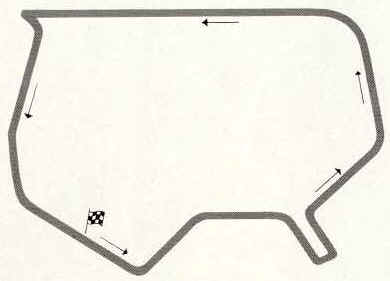 17th Lady Wigram Trophy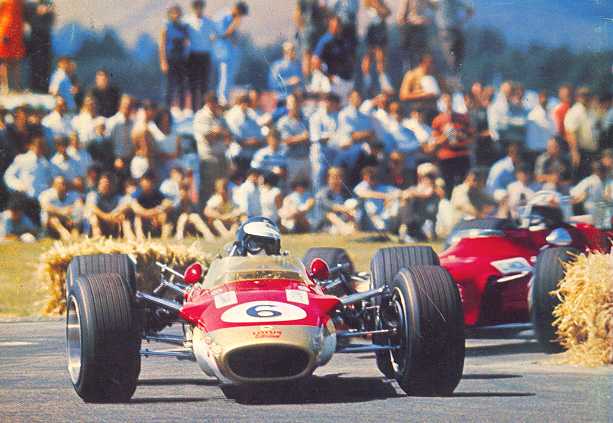 First appearance of the Lotus with Gold Leaf advertising paid dividends with a win.
The newly-formed Gold Leaf Team Lotus notched its first international race win on 20 January when Jim Clark took the Lady Wigram Trophy at an average speed of 102.73 mph in the Lotus-Cosworth V8 by 7.7 sec from Ferrari V6 driver Chris Amon. The race not only gave him nine Tasman points to put him on the ladder, following Pukekohe and Levin retirements, but also a $1000 side prize for being the first to lap the 2.3 mile airfield course at 100 mph or more in the trophy race. He took the lead he was not to relinquish from the start, put in his second lap at 101.22 mph and then, subsequently with Amon, set a new outright lap record of 104.02 mph. A lap in arrears, Denny Hulme (Brabham-Cosworth FVA), Piers Courage (McLaren-Cosworth FVA), Bruce McLaren (BRM V12) and Pedro Rodriguez (BRM V8) came home in that order. Only overseas defector was Frank Gardner, who dropped out on lap 7 while running fourth when a cylinder-head gasket blew in the Brabham-Alfa V8. Clark and Amon improved on the 1967 lap record of Jackie Stewart (BRM V8) by 6.61 mph and Clark clipped 3 min 32.3 sec off his 1967 race-winning time.
Torrential overnight rain and a morning hangover comprising a biting southerly wind interspersed with light showers cast some gloom over the early practice session, but as the day progressed the sun came out, the temperature rose and so did the qualifying speeds. All the same, on the wet track Clark finally built up to 99.76 mph bedding in brake pads and using 'wet' R106 Firestones. Subsequently he switched to the 'dry' R125s and before the day was out had turned in a 1 min 20.0 sec lap (103.5 mph). But Gardner was first to break the 'ton' and that was fairly early when conditions were not ideal. He reached 101.22 mph with a 1 min 20.9 sec.
Amon, whose crew had done an engine change on the Ferrari, was late on the scene but finally managed 1 min 20.6 sec (103.24 mph). In contrast the BRMs circulated sluggishly around 80 mph. Hulme, back on the scene with the chassis he had used during the 1967 F2 season now fitted with the engine he used at Pukekohe, showed he had not lost form by finally returning 1 min 20.8 sec (101.35 mph). It was final because, attempting to better it, he clouted a course marker and damaged the radiator and front suspension. Bolton did a 1 min 23.6 sec. Courage came down to 1 min 23.7 sec. Levis was the fastest of the 1.5's at 1 min 27.3 sec.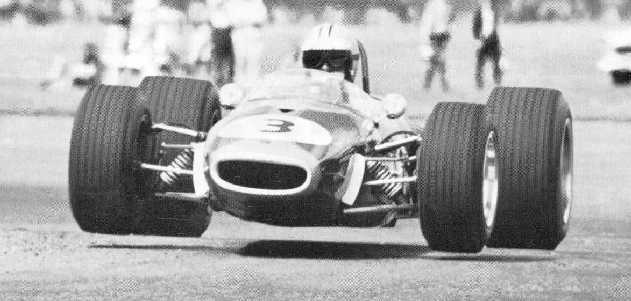 Hulme recovered from his GP crash to record a third placing. Despite forecasts of more rain, race day turned out fine with a light southerly wind to help contestants along Wigram's longish back straight. Two eleven-lap preliminaries, the first being a round in the 1.5-litre championship series and the second for Tasman cars, opened the programme. Plenty of excitement for early arrivals at the circuit was provided by Roly Levis and Bill Stone, after Graeme Lawrence, also in a Brabham-Ford, dropped out with valve-gear trouble in the first lap. Stone had a slight advantage at that stage, but Levis moved through to take him in lap 5 and maintained a slender advantage to win by only 0.1 sec, his race time being 16 min 21.5 sec. Ken Smith (Lotus-Ford) and David Oxton (Brabham-Ford) were next.

In the second heat Clark, Amon and Gardner shared the front row, and the Australian made the best of the start, with Amon almost beside him and Clark a shade slow. The McLaren's of Courage and Jim Palmer were next. Amon wasted no time in hitting the front, taking Gardner under braking at the hairpin. A lap later Clark meted out the same treatment to the Australian and, although Amon had put in his second round at 102.22 mph, he could not hold off the Lotus-Cosworth V8.

Clark took the lead towards the end of the third lap. From then on Clark and Amon provided a trophy race preview with wheel-to-wheel dicing, while Gardner drifted back a little, but remained well clear of Hulme and Courage who were also at it hammer and tongs, Hulme asserting his authority after five laps. Rodriguez ran out much of the race on his own in the BRM V8, fairly well clear of Paul Bolton and Palmer. McLaren was never in the picture and abandoned with fuel troubles after seven laps when running sixth. Clark's winning time of 14 min 55.3 sec (101.7 mph) was 1.0 sec better than Amon's. Then there were intervals of some 16 sec to Gardner and 1.4 sec to Hulme, who was followed by Courage, Rodriguez, Bolton and Palmer. Peter Yock spun into a marker drum and bales at the end of the straight on the second lap, deranging the Lotus's suspension and putting him out for the day.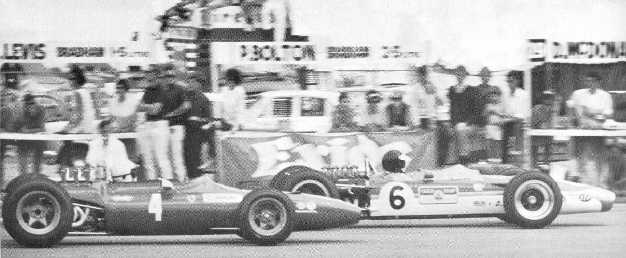 A good start from Clark as he pulls away from Amon. The trophy race starter was confronted by eighteen runners, the front row of the grid comprising Clark, Amon and Gardner, with Hulme and Courage behind them, then Rodriguez, McLaren and Bolton; Palmer and Dawson; Lawrence, Levis and Stone; Smith and Oxton; with McRae, McDonald and Faloon at the rear. With that $1000 side prize, there was more than usual interest among the major contenders in the fall of the flag and Gardner displayed some anxiety by creeping a little. He raised a hand as the flag dropped and was lost in the rush led by Clark, Amon and Courage at the head of a tightly-bunched chaotic pack.

Bolton had to brake heavily as Rodriguez got a little out of line entering Hanger Bend but something went wrong with the Brabham and it slammed backwards into the wall of the hanger. Lawrence, having fixed his engine from the preliminary race, also skated out of the contest to the infield at this point. Meantime Clark led Amon, Hulme, Courage, Rodriguez, Gardner, McLaren and Palmer through to the back straight where he and Amon proceeded to draw away from Hulme and the rest. Clark cut out the first lap at slightly more than 97 mph and made sure of the $1000 in the second lap with a 1 min 21.8 sec lap, representing 101.22 mph. Amon's Ferrari was soon almost nibbling the Lotus-Cosworth V8's exhaust pipes.

With four laps completed the pair had 7.4 sec on Hulme, who had Courage filling his mirrors, then came Rodriguez, Gardner and McLaren. Palmer was next on his own, with Red Dawson, Levis, Oxton and Stone on top of one another somewhat farther behind. Two laps later, Clark and Amon began getting in among the slow runners and after another lap Gardner retired in a cloud of steam as his head gasket had blown.

Now Hulme, with Courage doggedly attached, was about 10 sec behind the leaders and there was a fair stretch of track between the Formula 2 cars and Rodriguez in the BRM V8 which was shading McLaren's V12. The race dropped into a pattern that was to be barely disturbed to the finish. Oxton, who had been mixing it with the more experienced 1.5-litre drivers, dropped out after ten laps with a blown head gasket also. Rodriguez made a momentary pit call after nineteen laps with a sticking throttle-slide and that let McLaren into the fifth place he was to hold to the end.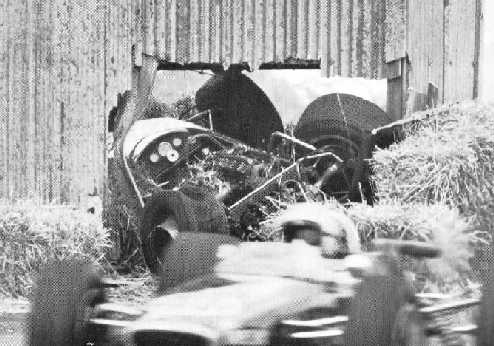 Bolton flew into a hanger on the opening lap. He was unhurt, unlike his Brabham.
At that juncture Clark and Amon led Hulme by nearly 40 sec. Courage had lost a few yards but was well ahead of McLaren. Next came Rodriguez, who had resumed without dropping more than one place. Palmer was on his own and then there were Levis, Dawson and Stone, tightly-bunched. Between laps 20 and 30, Clark drew out 6.8 sec on Amon and two laps later doubled Courage. Amon did likewise and within a few more laps they did the same thing to Hulme. McLaren was lapping around 99 mph with Rodriguez fractionally slower.
In the late stages, as Amon appeared content to settle for second place, Clark eased off to 102 mph and came home for his first finish in New Zealand.
17th Lady Wigram Trophy
Date: 20th January 1968
Venue: Wigram Airfield
44 laps of 3.7305kms (164.14kms)
| | | | | | |
| --- | --- | --- | --- | --- | --- |
| Result | Driver | Nat | Car | Laps | Time |
| 1 | Jim Clark | Scot | Lotus 49T / Cosworth 2491cc V8 | 44 | 59m 10.6s |
| 2 | Chris Amon | NZ | Ferrari 246T / Ferrari 2417cc V6 | 44 | 59m 18.5s |
| 3 | Denny Hulme | NZ | Brabham BT23 / Cosworth 1600cc 4cyl | 43 | |
| 4 | Piers Courage | UK | McLaren M4A / Cosworth 1600cc 4cyl | 43 | |
| 5 | Bruce McLaren | NZ | BRM P126 / BRM 2493cc V12 | 43 | |
| 6 | Pedro Rodriguez | Mex | BRM P261 / BRM 2136cc V8 | 43 | |
| 7 | Jim Palmer | NZ | McLaren M4A / Cosworth 1600cc 4cyl | 41 | |
| 8 | Roly Levis | NZ | Brabham BT18 / Ford 1498cc 4cyl | 40 | |
| 9 | Red Dawson | NZ | Brabham BT7A / Climax 2499cc 4cyl | 40 | |
| 10 | Bill Stone | NZ | Brabham BT6 / Ford 1498cc 4cyl | 40 | |
| 11 | Ken Smith | NZ | Lotus 41 / Ford 1498cc 4cyl | 37 | |
| 12 | Don Macdonald | NZ | Brabham BT10 / Ford 1498cc 4cyl | 37 | |
| 13 | Bryan Faloon | NZ | Brabham BT4 / Climax 2495cc 4cyl | | |
| 14 | Graham McRae | NZ | Brabham BT6 / Ford 1498cc 4cyl | | |
| Ret | David Oxton | NZ | Brabham BT16 / Ford 1498cc 4cyl | 11 | Head Gasket |
| Ret | Frank Gardner | Aust | Brabham BT23D / Alfa 2472cc V8 | 8 | Head Gasket |
| Ret | Graeme Lawrence | NZ | Brabham BT18 / Ford 1498cc 4cyl | 0 | Spun Off |
| Ret | Paul Bolton | Aust | Brabham BT19 / Climax 2495cc 4cyl | 0 | Accident |
| DNQ | Peter Yock | NZ | Lotus 33 / BRM 1998cc V8 | | Accident |
Fastest laps: Jim Clark and Chris Amon, 1 min 19.6 sec (104.02 mph)* * record.