1965 Round 2
Levin

Round Two: LEVIN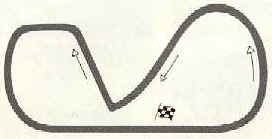 6th Levin International

Shattering lap and race records in a brilliant motor racing display, Jim Clark opened his account in the second round of the Tasman Championship series by winning the Levin Motor Racing Club's 30.8-mile Gold Leaf International Trophy at fractionally more than 76.6 mph in his 2.5 Lotus-Climax. The Flying Scotsman cut out the twenty-eight laps in fine style in 24 min. 5.9 sec and put in his seventh lap in 49.9 sec. In 1964 Denny Hulme (2.5 Brabham-Climax) had set records of 24 min 36.8 sec and 50.3 sec in this event, which was then called the Vic Hudson Memorial Race. Repeating their NZGP form, Brabham-Climax conductors Frank Gardner and Jim Palmer filled second and third spots, while next in line were the Bruce McLaren Motor Racing Team 2.5 Cooper-Climaxes of Phil Hill and McLaren himself. Neither could offer excuses. Sixth home was 1.5 Brabham-Ford man Roly Levis, slightly more than 3 sec behind McLaren. In a field of sixteen these were the only ones to go the full distance.

Graham Hill, Lex Davison and Arnold Glass had moved on to Australia after the Grand Prix. Wanganui driver Graeme Lawrence had at last got hold of his white Brabham and it was making its first appearance as part of the Molyslip team.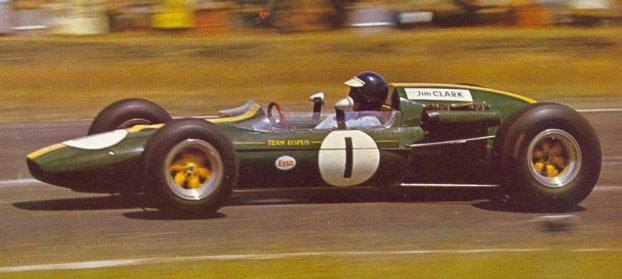 Clark (Lotus-Climax) on his way to a win at Levin. The tight, twisty and bumpy circuit has been sometimes the subject of adverse comments from visitors, but newcomers Clark and Hill quickly had the 1.1-mile track sorted out and professed themselves well satisfied. Clark in his qualifying lap returned an untroubled 49.4 sec while Hill managed, 50 sec, the same time as his team leader McLaren. Levis with the 1.5 Brabham-Ford was in the groove with a brilliant 51.1 sec. This time put all the 2.5 drivers to shame. Palmer could only manage 51.7 sec, Grant 51.9 sec, Abernethy 52.2 and Australian Gardner was credited with 53.5 sec. Grant was a late arrival. His Brabham-Climax had undergone a major engine rebuild since the discovery of a cracked crankshaft on the eve of the Grand Prix. Second quickest 1.5 was Buchanan with 52.0 sec.

But as usual the practice times meant nothing as grid positions were decided on heats. Main item on race-day morning was the eight-lap heat in which all overseas drivers and favoured locals participated. Clark, sharing the front row with McLaren and Hill, jumped into the lead from the start and remained there to the finish. Hill, McLaren, Palmer and Grant settled into the next four spots after Gardner had dropped out with distributor trouble. The contest was enlivened a little by Palmer catching Grant napping in the seventh lap and assuming fourth place. Clark won in 6 min 49.8 sec and set a new lap record of 49.9 sec.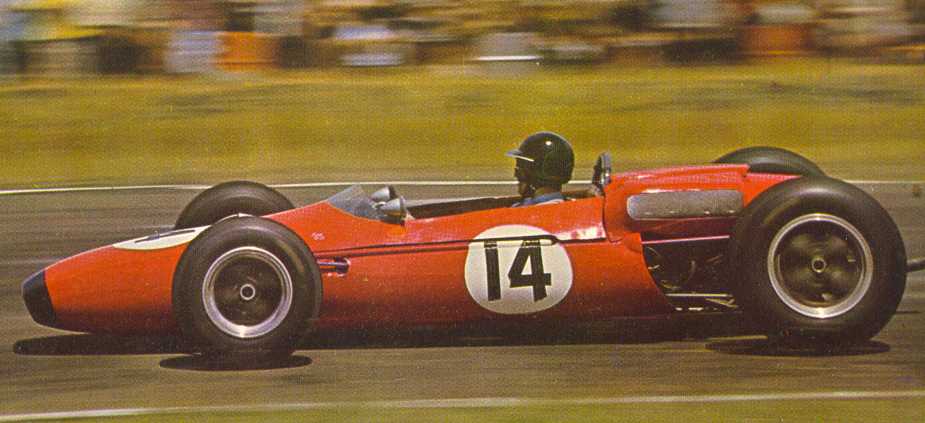 Kerry Grant (Brabham-Climax) on his home circuit Levin. Levis had things all his own way in the second heat, winning in 7 min 13.5 sec, with Andy Buchanan, also in a 1.5 Brabham-Ford, next. Third and fourth were Red Dawson (2.5 Cooper-Climax) and John Riley (2.5 Lotus-Climax). The situation was confused by Gardner who, anxious to make sure all was well with his car, was permitted to use the heat as a test run and took the lead in the last two laps.

Before the title race there was some feverish work in the Palmer pit. A cracked universal joint in the 2.5 Brabham was replaced and then, an hour before the race was due to start, another close inspection revealed a hairline crack in a half-shaft. A replacement was found and fitted minutes before the field lined up on the grid.

Clark had pole position in the main event with Hill and McLaren outside him. In rows of three, the rest of the field comprised Palmer, Grant, Gardner; Levis, Buchanan, Abernethy; Dawson, Thomasen, Riley; Flowers, Smith, Lawrence; and at the back Hollier. As the cars were forming on the grid, Abernethy could not select a gear and he had to abort the start.

Clark made a good start with Grant, Hill and McLaren right with him. To the elation of the partisan crowd, Grant proceeded to take McLaren and Hill on braking into the hairpin. When they came round the first time the leaders were Clark, Grant, Hill, McLaren, Palmer, Gardner and Levis.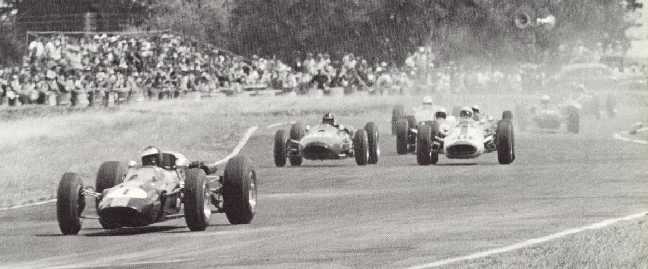 Clark leading at the start from Grant and Phil Hill.
A 51.6 sec second lap gave Clark a 3 sec lead over Grant. In his fourth lap Palmer took McLaren and in another two laps had moved to third place ahead of Hill. Clark held on to his lead over Grant, who really had the customers on their toes. There was then a gap of 3 sec to Palmer, with Hill and Gardner next in line. McLaren, probably to his embarrassment, had the 1.5 drivers Levis and Buchanan looming large in his mirrors.
The pattern changed dramatically in the tenth lap. Grant tried to correct a slide at Cabbage-tree Bend, dropped a rear wheel into the rough, and spun off the course to lose all chance in such a short race. Palmer took second spot, but not for long. Gardner in the next three laps bridged the gap to take over second place just 5 sec behind Clark. Next in line were Hill, McLaren and Levis. Flowers was out with transmission failure in the troublesome Lola on lap 14.


Roly Levis (Brabham-Ford) on the left going inside McLaren (Cooper-Climax).

Those opening laps had been fast and furious. In their sixth lap Grant and Gardner had returned 50.6 sec in the midst of heavy traffic. A lap later Clark equaled his morning record of 49.9 sec.

As the race reached the last stages, Clark continued to circulate in a steady 51 sec. Gardner in two laps reduced Clark's advantage from 11 sec to 9 sec while Palmer closed up to be 2 sec behind the Australian, but Clark was given the 'hurry' signal and moved out again with effortless ease to come home 11.3 sec ahead of Gardner with Palmer 4.7 sec further back. Thomasen retired with only a handful of laps remaining.

6th Levin International

Date: 16th January 1965
Venue: Levin

28 laps of 1.77kms (49.56kms)
| | | | | | |
| --- | --- | --- | --- | --- | --- |
| Result | Driver | Nat | Car | Laps | Time |
| 1 | Jim Clark | Scot | Lotus 32B / Climax 2499cc 4cyl | 28 | 24m 05.9s |
| 2 | Frank Gardner | Aust | Brabham BT11A / Climax 2499cc 4cyl | 28 | 24m 17.2s |
| 3 | Jim Palmer | NZ | Brabham BT7A / Climax 2499cc 4cyl | 28 | 24m 21.9s |
| 4 | Phil Hill | US | Cooper T70 / Climax 2499cc 4cyl | 28 | 24m 23.0s |
| 5 | Bruce McLaren | NZ | Cooper T79 / Climax 2495cc 4cyl | 28 | 24m 26.9s |
| 6 | Roly Levis | NZ | Brabham BT6 / Ford 1495cc 4cyl | 28 | 24m 31.5s |
| 7 | Andy Buchanan | NZ | Brabham BT6 / Ford 1498cc 4cyl | 27 | |
| 8 | Graeme Lawrence | NZ | Brabham BT6 / Ford 1498cc 4cyl | 26 | |
| 9 | John Riley | NZ | Lotus 18/21 / Climax 2495cc 4cyl | 26 | |
| 10 | Red Dawson | NZ | Cooper T53 / Climax 2495cc 4cyl | 26 | |
| 11 | Ken Smith | NZ | Lotus 22 / Ford 1475cc 4cyl | 25 | |
| 12 | Kerry Grant | NZ | Brabham BT4 / Climax 2495cc 4cyl | 25 | |
| 13 | Dene Hollier | NZ | Lotus 20B / Ford 1498cc 4cyl | | |
| Ret | Bill Thomasen | NZ | Brabham BT4 / Climax 2495cc 4cyl | | |
| Ret | Rex Flowers | NZ | Lola T4 / Climax 2499cc 4cyl | 14 | Transmission |
| DNS | Bruce Abernethy | NZ | Cooper T66 / Climax 2495cc 4cyl | 0 | Gearbox |
Fastest lap: Jim Clark 49.9 sec (record).