This was the second release from Dominion Breweries with their sponsored "Young Guns" New Zealand Cricket Team.
There were two printings of this card. In the first print the shades are dull mustard yellow, greyish black, red and cream. The second they are bright ochre yellow,
brownish black, orange-red and cream. They are hard to tell apart unless you are holding both cards in natural light.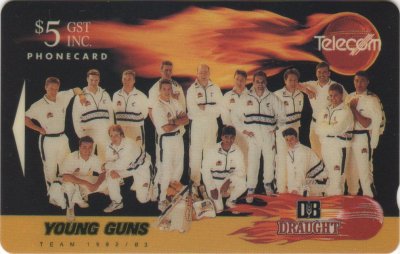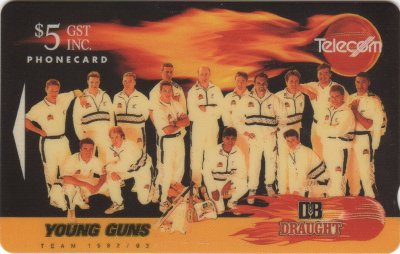 First Print Second Print
This card was also included in the Collector Pack AdCards Volume Two NZ-CP-9 and was overprinted on the reverse with 1993 Collector Issue.