Reference Number

NZ-G-189
NZ-G-190
NZ-G-191
NZ-G-192
NZ-G-193
Denomination

$5
$5
$10
$20
$50
Description

Black Stilt
Kakapo
North Island Kokako
Little Spotted Kiwi
Takahe
Control Number

502B
501B
501C
501D
491E
Quantity

220,000
220,000
90,000
50,000
10,000

These cards, except the $50 Takahe, were also included in the Collector Pack NZ-CP-66 and were overprinted on the reverse with Collectors Issue 1998. The $50 doesn't have the overprint.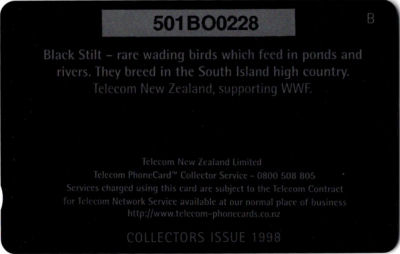 There was no International Card produced.
The reverses of the normal cards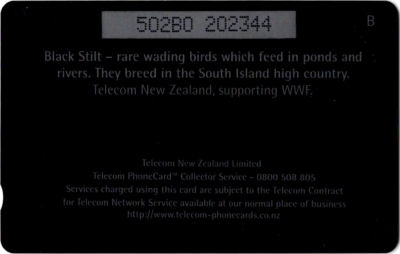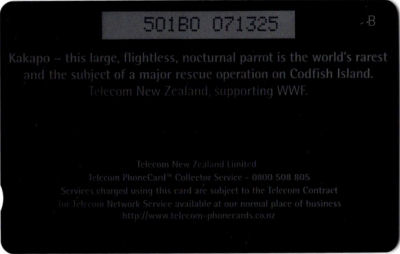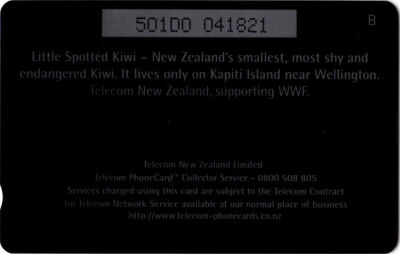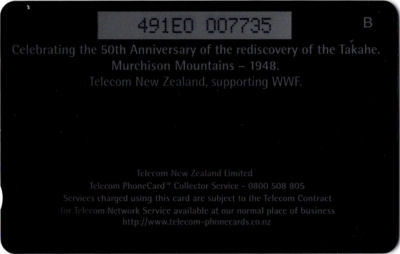 There is also another card in this series, the same as the $50, but only $10, which was only available in the Collectors Pack. See Other Card.