Denomination

$5
$5
$10
$20
Description

Gum Boots
Fish 'n' Chips
Jandals
Marmite & Toaster
Control Number

511B & ADCB
512B
511C
511D
Quantity

200,000
200,000
190,000
30,000

These cards were also included in the Collector Pack NZ-CP-69 and were overprinted on the reverse with Collectors Issue 1999.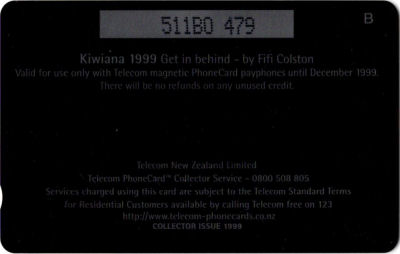 There was no International Card produced.
The reverses of the normal cards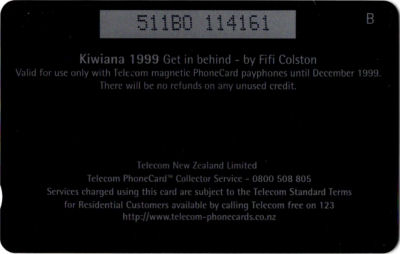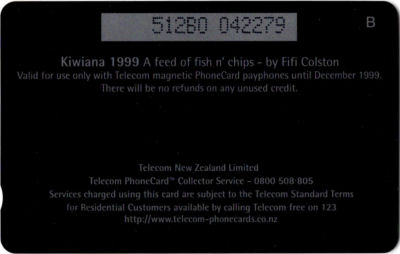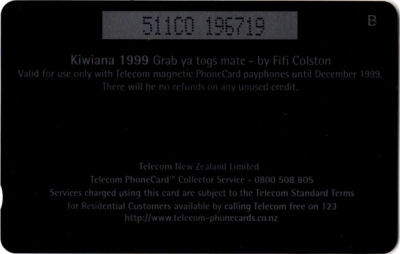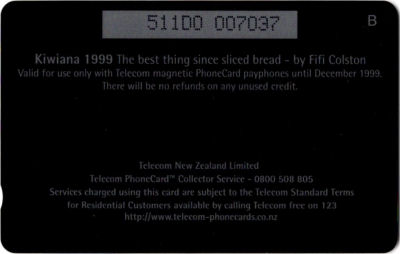 There is a fifth card in this series, which was only available in the Collectors Pack. See Fifth Card.