Reference Number

NZ-E-41
NZ-E-42
NZ-E-43
NZ-E-44
NZ-E-45
NZ-E-46
NZ-E-47
Denomination

$5
$50
$5
$50
$5
$5
$20
Description

Europa Card Show, Italy, August 1997
Europa Card Show, Italy, August 1997
Brussels, Cardex '97, October 1997
Brussels, Cardex '97, October 1997
Auckland Phonecard Fair, October 1997
Australian Fair, Sydney, November 1997
Australian Fair, Sydney, November 1997
Control Number

ADCB
141E
ADCB
141E
ADCB
ADCB
ADCD
Quantity

2,500
1,500
2,500
1,500
2,500
2,500
1,500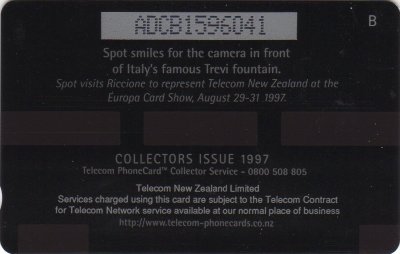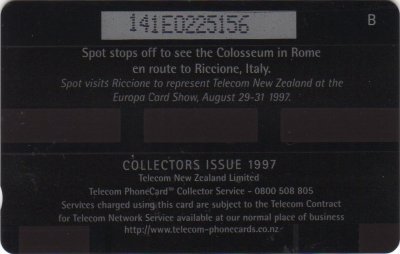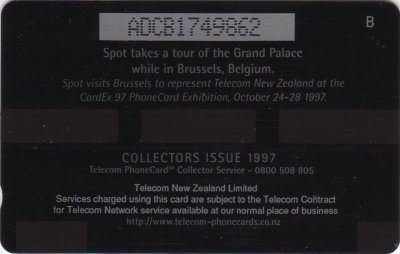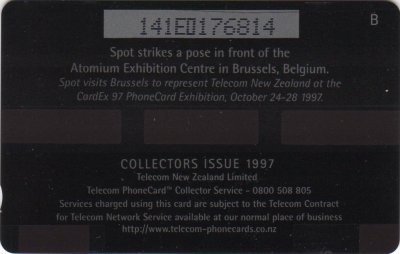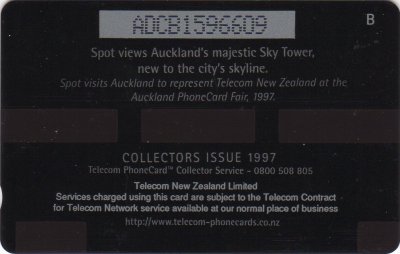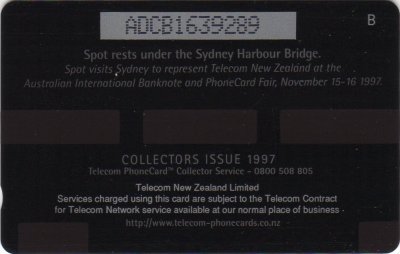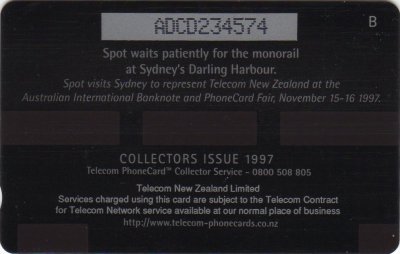 All the $5 cards were available at their respective fairs, but the $20 & two $50 cards were only available in the 1997 Passpot Folder, illustrated below.
All the cards in the 1997 Passpot had Collectors Issue 1997 on the reverse.
The four $5 cards from the actual fairs are supposedly without the Collectors Issue overprint, but I have not seen one to confirm.