Reference Number

NZ-E-22
NZ-E-23
NZ-E-24
NZ-E-25
NZ-E-26
NZ-E-27
Denomination

$5
$20
$5
$50
$5
$50
Description

Singapore Phonecard Fair, August 1995
Singapore Phonecard Fair, August 1995
Maastricht Fair, Netherlands, September 1995
Maastricht Fair, Netherlands, September 1995
Cologne Fair, Germany, October 1995
Cologne Fair, Germany, October 1995
Control Number

ADCB
ADCD
ADDB
ADCE
ADDB
ADCE
Quantity

3,000
2,000
3,000
2,000
5,000
2,000

The reverses of the six cards.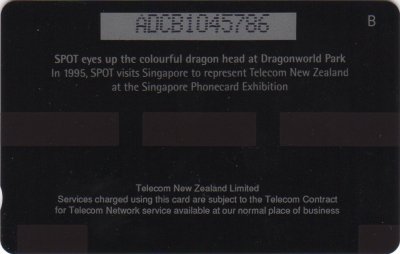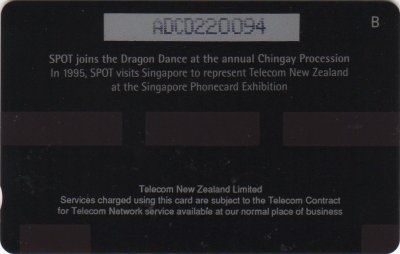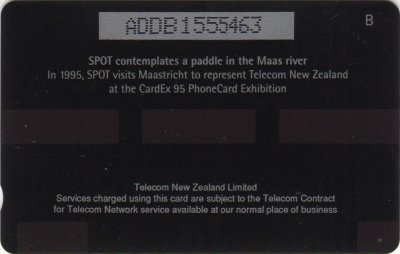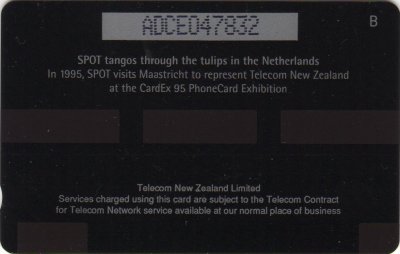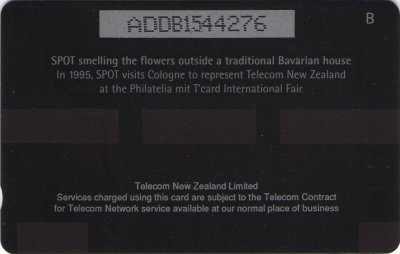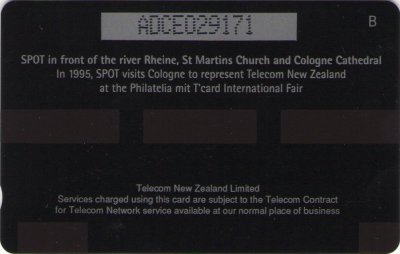 The three $5 cards were available at their respective fairs, but the $20 & two $50 cards were only available in the 1995 Passpot Folder, illustrated below.
None of the cards in this issue had "Collector Issue 1995" printed on the reverse, as incorrectly recorded in the Telecom Catalogue.