Telecom issued this card to commemorate the International Phonecard Exhibition held in Hong Kong from May 7-9, 1993.
This card was also included in the Collector Pack AdCards Volume Two NZ-CP-9 and was overprinted on the reverse with 1993 Collector Issue.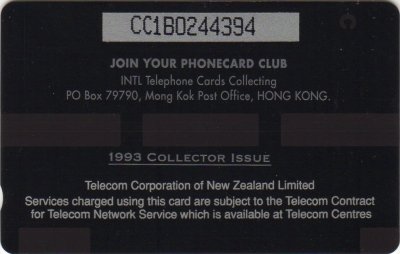 At the Exhibition, the cards were issued in a limited presentation folder, illustrated below.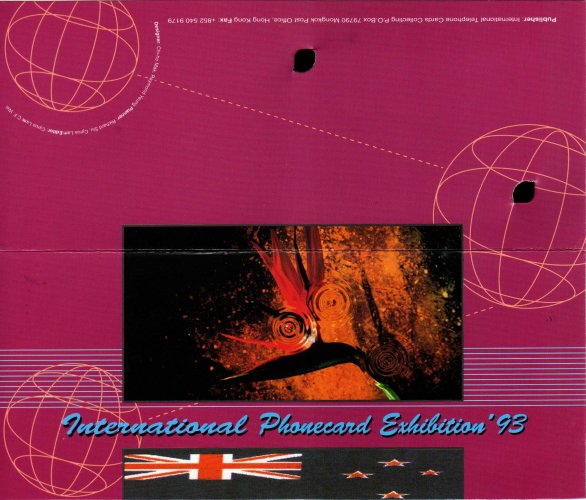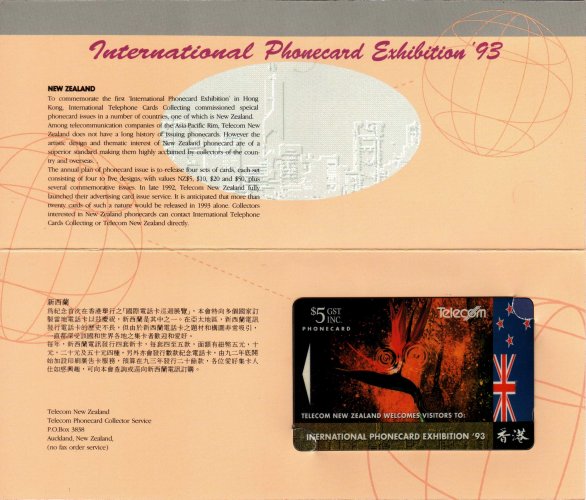 There was also a special folder issued at the exhibition. It contained six cards, one of each from the participating countries. They are Spain, South Korea, Indonesia, Denmark, New Zealand and Hong Kong.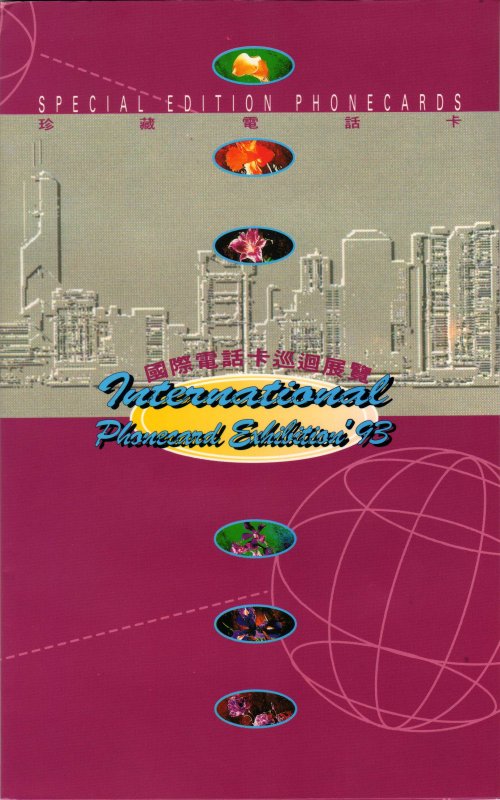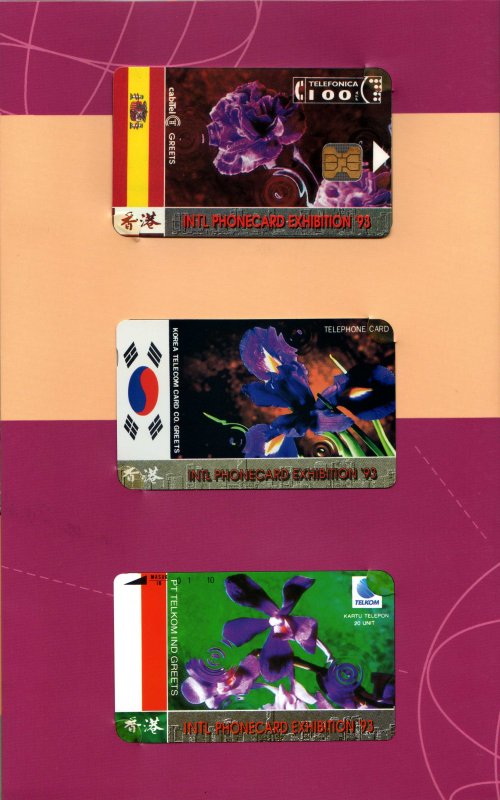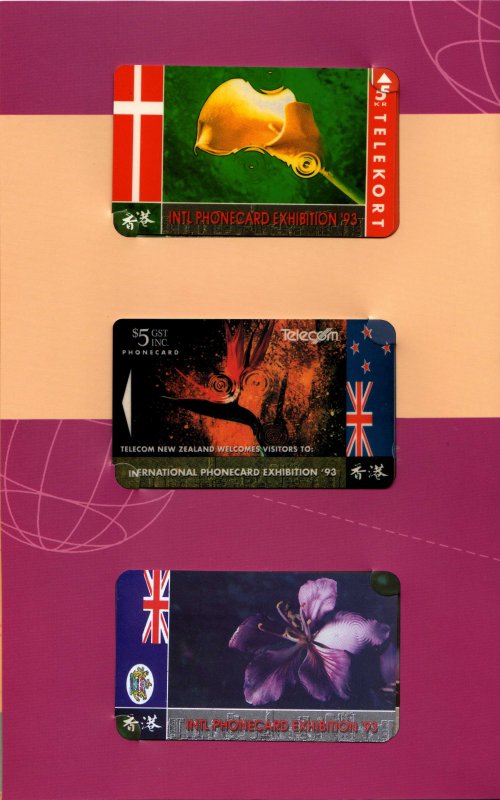 A further folder was issued by Telecom for the Organising Committee. There were 800 of these.