Denomination

$5
$5
$10
$20
Description

It's A Dog's Life
Pigging Out
Chewing The Cud
Just Horsin' Around
Control Number

481B
482B
481C
481D
Quantity

101,900
101,900
81,900
21,900

These cards were also included in the Collector Pack NZ-CP-64 and were overprinted on the reverse with Collectors Issue 1998.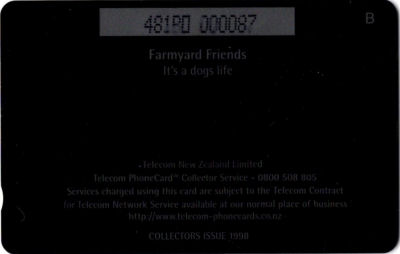 There was no International Card produced.
The reverses of the normal cards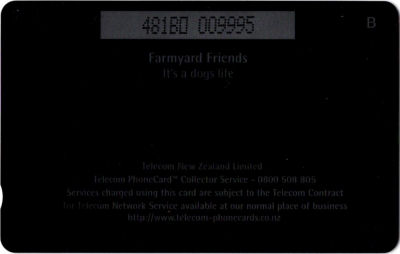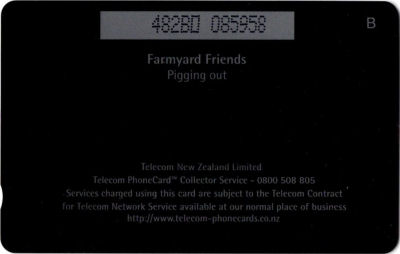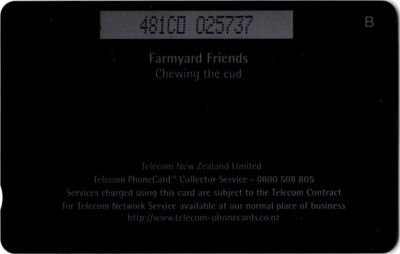 There is also a fifth card in this series, which was only available in the Collectors Pack. See Fifth Card.