The majority of the $10 cards have European Zeros Ø in the serial number.

These cards were also included in the Collector Pack NZ-CP-44 and were overprinted on the reverse with Collectors Issue 1995 or International Collectors Issue 1995 for those in the International Pack.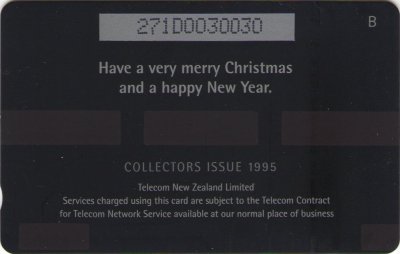 The reverses of the normal cards.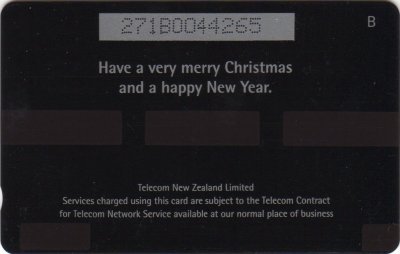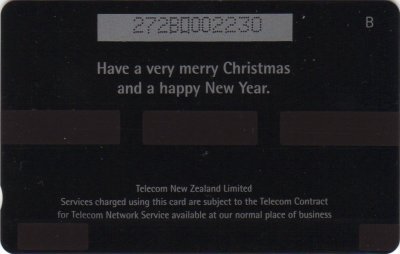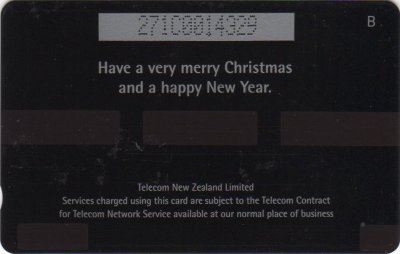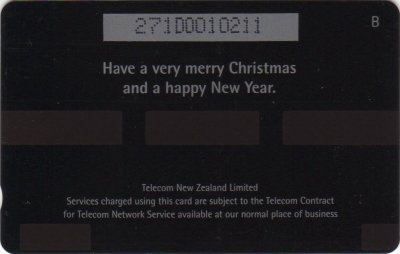 There is also a fifth card in this series, which was only available in the Collectors Pack. See Montage Card.
The Pacific Coin Company also issued the four cards in a Christmas Wishes Presentation Folder, limited to 500 copies, illustrated below.