Denomination

$5
$5
$10
$20
Description

Yellow-Eyed Penguin
Red-Crowned Parakeet
Kea
Shoveler Duck
Control Number

331B
332B
331C
331D
Quantity

24,800
23,400
198,200
74,200

All the $10 & $20 cards in this series have Normal & European Zeros Ø in the serial number. The $5 Parakeet only has Normal, while the $5 Penguin only has European.

These cards were also included in the Collector Pack NZ-CP-47 and were overprinted on the reverse with Collectors Issue 1996 or International Collectors Issue 1996 for those in the International Pack.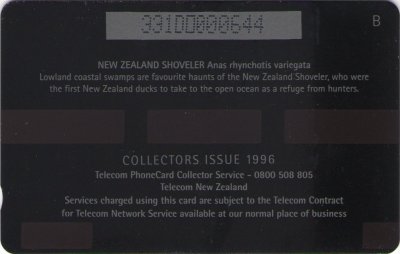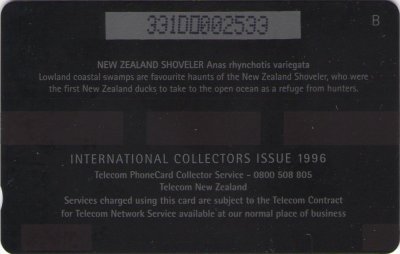 The reverses of the normal cards.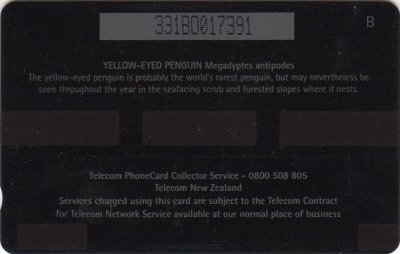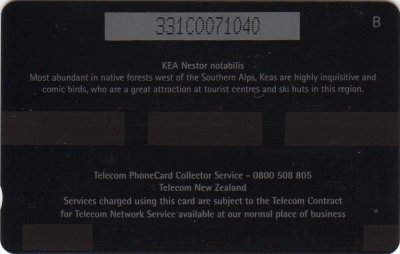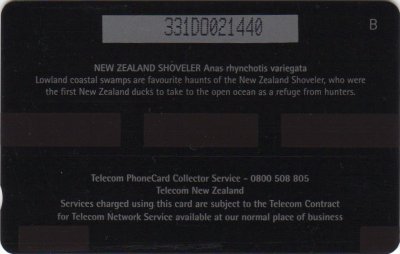 There is also a fifth card in this series, which was only available in the Collectors Pack. See Montage Card.